Pub history and pub wiki
Railway Tavern, Station Road, Ardleigh
A listing of historical public houses, Taverns, Inns, Beer Houses and Hotels in Essex. The Essex listing uses information from census, Trade Directories and History to add licensees, bar staff, Lodgers and Visitors.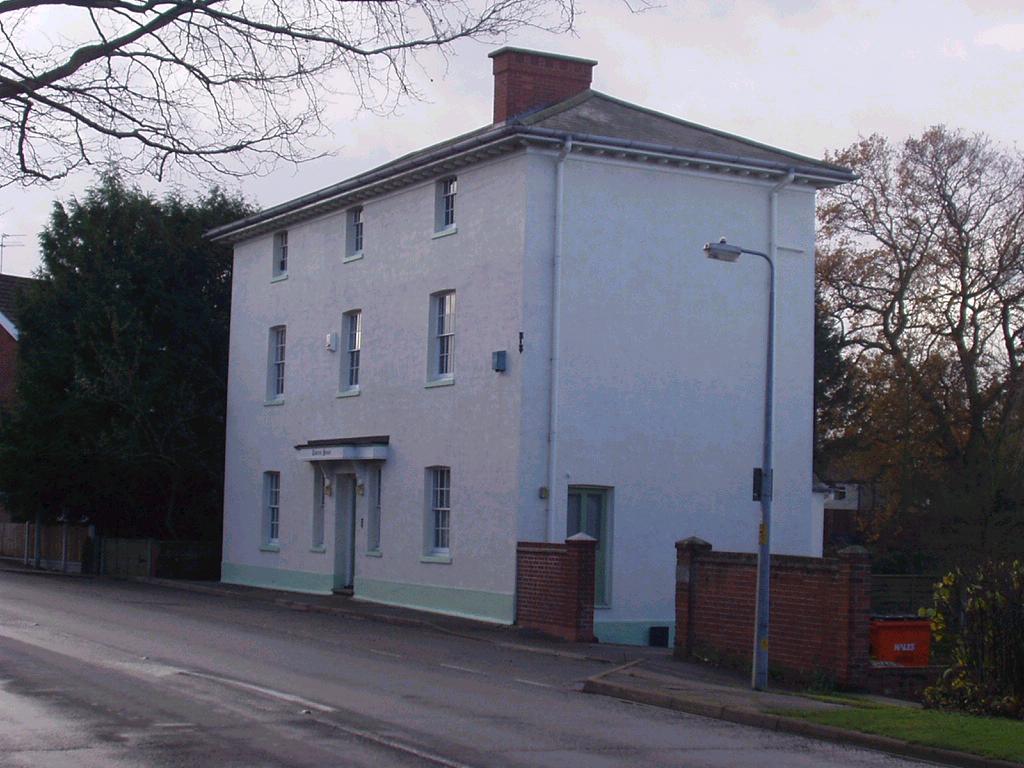 Thanks to Melanie at Ardleigh's Past
Known Residents
The following entries are in this format:
Year/Publican or other Resident/Relationship to Head and or Occupation/Age/Where Born/Source.
1851/Daniel Long/victualler and coal merchant/36/Ardleigh, Essex/Census **
1851/Mary Long/wife/35/Ardleigh, Essex/Census **
1851/Mary Long/daughter/14/Ardleigh, Essex/Census **
1851/Samuel Long/son/13/Ardleigh, Essex/Census **
1851/James Long/son, scholar/11/Ardleigh, Essex/Census **
1851/Jane Long/daughter, scholar/07/Ardleigh, Essex/Census **
1851/Frederick Long/son, scholar/06/Ardleigh, Essex/Census **
1851/Sarah Long/daughter/04/Ardleigh, Essex/Census **
1851/Charlotte Long/daughter/01/Ardleigh, Essex/Census **
1851/Arthur Long/son/1m/Ardleigh, Essex/Census **

1861/Edward Simson/Tavernkeeper & Vetinary Surgeon/54/Ardleigh, Essex/Census*
1861/Sarah (nee Taylor) Simson/Innkeeper/43/Ardleigh/Essex/Census*

1861/Edward Simson/Veterinary Surgeon & Innkeeper/54/Ardleigh, Essex/Census ****
1861/Sarah Simson/Innkeepers wife/43/Ardleigh, Essex/Census
1861/Edward Simson/Son, Veterinary Surgeon/22/Ardleigh, Essex/Census
1861/Ann Eliza Simson/Daughter/16/Ardleigh, Essex/Census
1861/Mary Ann Simson/Daughter/15/Ardleigh, Essex/Census
1861/William Simson/Son/13/Ardleigh, Essex/Census
1861/George Simson/Son/11/Ardleigh, Essex/Census
1861/Emma Simson/Daughter/8/Ardleigh, Essex/Census
1861/Margerette Simson/Daughter/6/Ardleigh, Essex/Census

1862/Edward Simpson/Vetinary Surgeon/../../Kelly's

1867/George Philbrick/../../../Post Office

1874/George Ratcliffe/../../../Kelly's

1878/Harry Moore/../../../Kelly's

1881/Henry Cross/Licensed Victualler/65/Rattlestone, Suffolk/Census
1881/Ellen Cross/Wife/59/London, Middlesex/Census
1881/Sarah Starling/General Servant/15/Ardleigh, Essex/Census
1881/Harry Welham/Ostler/20/Dunkstone, Suffolk/Census

1882/Henry Cross/../../../ Kelly's

1886/Henry Cross/../../../Kelly's

1890/Henry Cross/../../../Kelly's

1891/Henry Cross/../74/Rattlesden, Suffolk/Census
1891/Ellen Cross/Wife/69/Borough, London/Census
1891/Eliza N. Godfrey/Visitor/68/Coddenham, Suffolk/Census
1891/Herbert Clement/Ostler/18/Ardleigh, Essex/Census

1894/Frederick D. Adams/../../../ Kelly's

1895/Frederick D. Adams/../../../ Kelly's

1898/Samuel Pryke/Wheelwright/../../ Kelly's

1899/Samuel Pryke/../../../Kelly's

1902/Cephas Arthur Robinson/../../../Kelly's

1906/Cephas Arthur Robinson/../../../Kelly's

1908/Ernest Bibby/../../../Kelly's

1910/Ernest Bibby/../../../Kelly's

1911/Ernest Bibby/Publican/36/Ardleigh, Essex/Census ****
1911/Ethel Bibby/Wife, Assistant/39/Bourton, Gloucester/Census
1911/Ernest Bibby/Son/8/Darrington, Yorks/Census
1911/Annie Barnes/Domestic Servant/18/Ardleigh, Essex/Census
1911/Ephraim Norfolk/Groom/23/Ilford, Essex/Census
1911/Edward Burrows/Groom/18/Islington, London/Census

1912/Ernest Bibby/../../../Kelly's

1914/Ernest Bibby/../../../Kelly's

1917/Ernest Bibby/../../../Kelly's

1922/Ernest Bibby/../../../Kelly's

1925/Ernest Bibby/../../../Kelly's

1929/George Weston/../../../Kelly's

1933/William J. Smith/../../../Kelly's

1937/William J. Smith/../../../Kelly's



* Provided by Robert Webb

** Provided by John Mead

**** Provided by Kevan & Ardleigh's Past
Search for a pub, an address or person
And Last updated on: Wednesday, 03-Jul-2019 18:24:02 BST