Search London and Pub history
New Fairlop Oak, Fencepice Road, Barkingside IG6
A listing of historical public houses, Taverns, Inns, Beer Houses and Hotels in Essex. The Essex listing uses information from census, Trade Directories and History to add licensees, bar staff, Lodgers and Visitors.
This has been a Wetherspoons pub since 11th April 1998.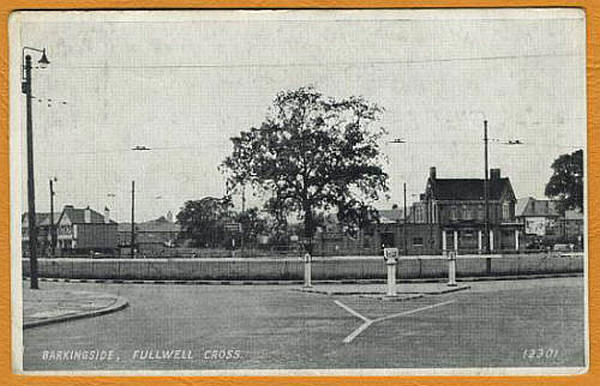 Fairlop Oak, Fulwell Cross, Barkingside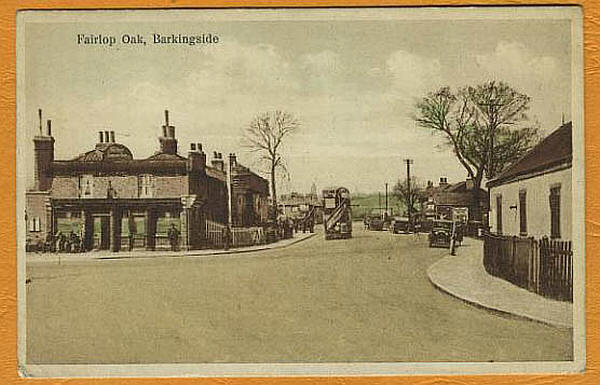 Fairlop Oak, Barkingside
Both kindly provided by Colleen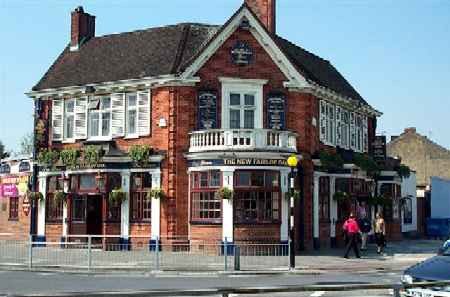 16th April 2003
Taken by Brian Berry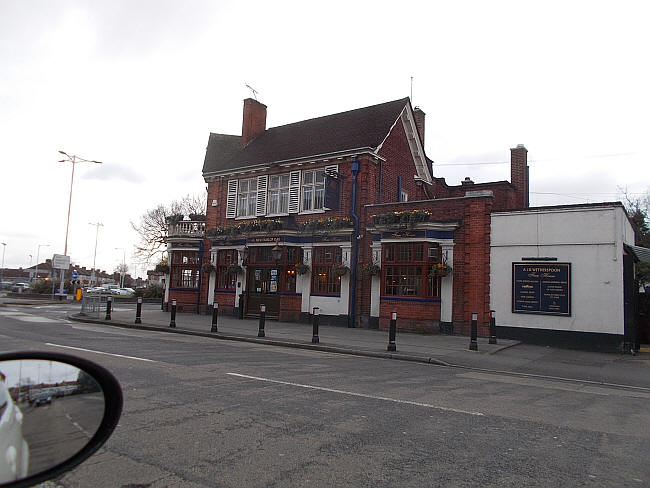 New Fairlop Oak, Fencepice Road, Barkingside IG6 - in 2019
The following entries are in this format:
Year/Publican or other Resident/Relationship to Head and or Occupation/Age/Where Born/Source.
1870/Levi Bailey/Beer Retailer/../../Kelly's

1874/Levi Bailey/Beer Retailer/../../Kelly's

1874/Levi Bailey/Beer Retailer/../../Kelly's

1878/Levi Bailey/Beer Retailer/../../Kelly's

1881/Levi Bailey/Beer Seller/43/Wiltshire/Census
1881/Elizabeth Bailey/Wife/48/Great Ilford, Essex/Census
1881/Emma Winter/Step Daughter, Assistant/21/Great Ilford, Essex/Census
1881/Matilda Bailey/Daughter/13/Barkingside, Essex/Census
1881/Charlotte Bailey/Daughter/11/Barkingside, Essex/Census
1881/Samuel Bailey/Son/6/Barkingside, Essex/Census
1881/Elizabeth Bailey/Daughter/5/Barkingside, Essex/Census

1882/Levi Bailey/Beer Retailer/../../Kelly's

1886/Levi Bailey/Beer Retailer/../../Kelly's

1891/Levi Bailey/Beer House Keeper/51/Wilts./Census ****
1891/Charlotte Bailey/Daughter/21/Barkingside, Essex/Census
1891/Samuel Bailey/Son, Ag Labourer/16/Barkingside, Essex/Census
1891/Elizabeth Bailey/Daughter/15/Barkingside, Essex/Census
1891/William Hill/Son in Law, Widower, Ag Labourer/37/Barkingside, Essex/Census
1891/Alan Bailey/Grandson/4/Barkingside, Essex/Census

1894/Levi Bailey/Beer Retailer/../../Kelly's

1898/Levi Bailey/Beer Retailer/../../Kelly's

1899/Levi Bailey/Beer Retailer/../../Kelly's

1902/Miss Elizabeth Bailey/Beer Retailer/../../Kelly's

Note: Prior to 1908, premises only named in 1881

1908/Mrs. Florence Ward/Beer Retailer/../../Kelly's

1911/Florence Ward/Beer House Keeper, Widow/38/East Ham, Essex/Census ****
1911/Elsie Ward/Daughter/16/East Ham, Essex/Census
1911/Lily Ward/Daughter/11/East Ham, Essex/Census
1911/Albert Ward/Son/7/Stratford, Essex/Census
1911/Wallace Dench/Barman/31/Barkingside, Essex/Census

1912/Charles Westwood/Beer Retailer/../../Kelly's

1917/Charles Westwood/Beer Retailer/../../Kelly's

1925/Charles Westwood/Beer Retailer/../../Kelly's


**** Provided by Kevan