Brewery Tap, 28 Primrose Hill, Brentwood CM14 4LT
A listing of historical public houses, Taverns, Inns, Beer Houses and Hotels in Essex. The Essex listing uses information from census, Trade Directories and History to add licensees, bar staff, Lodgers and Visitors.
Brentwood pub history index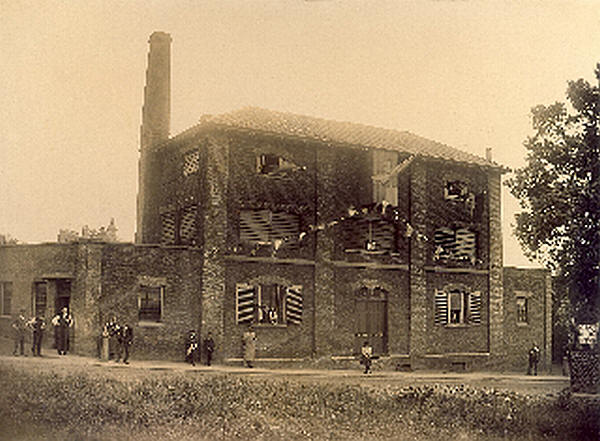 Fielders Brewery taken from an original photograph dated 1897. The bunting is up for Queen Victoria's Diamond Jubilee in 1897. The building has been much altered since this was taken and the old tap room is now the 'Brewery Tap' PH
Kindly provided by Julian Gooding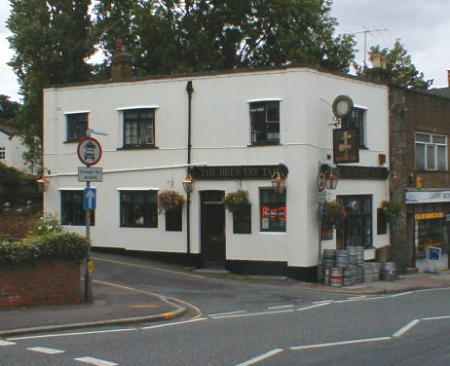 9th July 2000
The following entries are in this format:
Year/Publican or other Resident/Relationship to Head and or Occupation/Age/Where Born/Source.
1867/Fielder Alfred & Co. brewers, Kings Road/Kellys Directory

1871/Fielder Alfred & Co. brewers, Kings Road/Kellys Directory

1874/Fielder Alfred & Co. brewers, Kings Road/Kellys Directory

1878/Fielder Alfred & Co. brewers, Kings Road/Kellys Directory

1886/Fielder & Co. brewers, maltsters & coal merchants/Kellys Directory

1895/Fielder & Co. brewers, maltsters & coal merchants, Kings Road/Kellys Directory

1899/Fielder & Co. brewers, beer retailers & coal merchants, Kings Road/Kellys Directory

1902/Fielder & Co. brewers, beer retailers & coal merchants, Kings Road/Kellys Directory

1906/Fielder & Co. brewers, beer retailers & coal merchants, Kings Road/Kellys Directory

1911/Uninhabited////Census ****

1914/Fielder & Co. brewers & beer retailers, Kings Road/Kellys Directory

1917/Fielder & Co. brewers & beer retailers, Kings Road/Kellys Directory

1922/Fielder & Co. brewers & beer retailers, Kings Road & coal merchants, Railway Station/Kellys Directory

1933/George Carswell/Beer Retailer/../../Kelly's

1937/George Carswood/../../../Kelly's

My Parents were the Landlord and Landlady between 1953 and 1957, but gave up the pub as with a 'beer only' licence, it was difficult to make ends meet. Just after they left the licence, all Pubs became beer and spirit, and the spirit was where the money was in those days. I know that the ladies hairdressers next door was the brewery part and I think that the cellar went under that shop also. Mum and Dad sold it to a chap who was into race cars – went in there last year, and still a nice place with good food.
They had the Christmas Club money nicked - Dad gave chase and was stabbed by the offender in the high street at the top of the hill – nothing changes, although that must have been about 1954. It had a new roof fitted that year. I was the darts team mascot and went on all the coach trips round Essex for the darts competitions and the annual boys trip to Clacton. I also cooked all the food for the bar and stocked the shelves.

It is only a small pub and has effectively one bar now; when we were there it had public – saloon and a little strip in the middle for off sales. **

1953-57/Mr Kenneth Gordon Smith and Mrs Maisie Eddie Anne Smith/../../../Kelly's **

1988/B O'Dell/../../../Trumans Watney List ***




** Provided by Dick Smith

*** Provided By Alex Wilkinson

**** Provided By Kevan