Ozonia Hotel, Sea View Road, Leigh Beck, Canvey Island
A listing of historical public houses, Taverns, Inns, Beer Houses and Hotels in Essex. The Essex listing uses information from census, Trade Directories and History to add licensees, bar staff, Lodgers and Visitors.
The Ozonia was a themed Hotel, with a vivid demonstration of art, as portrayed in an amazing set of photographs, kindly provided by Malcolm McQueen. I am placing small thumbprints on this page that link to much larger pictures. ***
Ozonia Themes in Pictures , More Pictures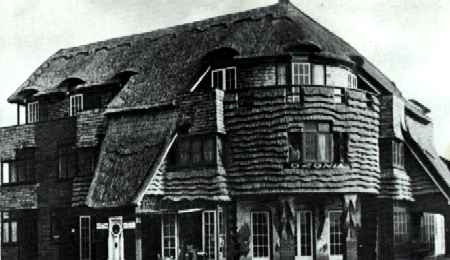 Provided by Janet Penn
The following entries are in this format:
Year/Publican or other Resident/Relationship to Head and or Occupation/Age/Where Born/Source.
1937/E. G. Trowbridge/Proprietor/../../Kelly's
I have recently learned (through my father) that my great-grandfather (Henry Goodhind) was connected to Canvey Island through the Ozonia Hotel. He operated the store at the hotel during WWII. Henry (and his wife) also stayed at the "huts" / bungalows on Canvey Island. Henry died on Canvey Island in 1946, and can be traced by Telephone Directory listings from about 1938. ***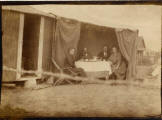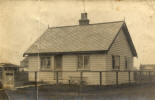 The Hut on Canvey Island and their Bungalow, again on Canvey Island
1938/H W Goodhind/Grocer/../../British Telephone Directory [Canvey Island 151] **
1939/H W Goodhind/Grocer/../../British Telephone Directory [Canvey Island 151] **
1942/H W Goodhind/Grocer/../../British Telephone Directory [Canvey Island 151] **
1946/H W Goodhind/Grocer/../../British Telephone Directory [Canvey Island 151] **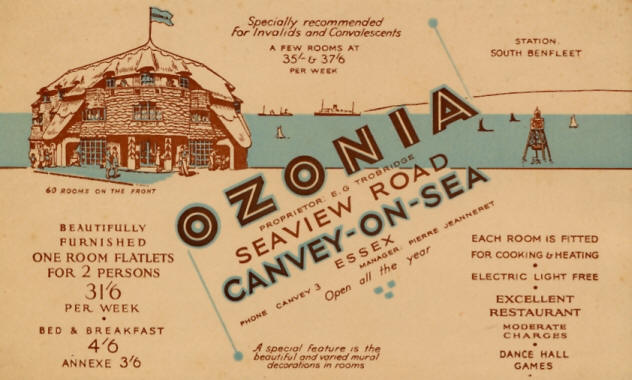 Ozonia Postcard Advertising- circa 1937
Ancestry British Phone Books, 1880-1984
*** Kindly provided by Malcolm McQueen