Burrsville Arms, Burrs Road, Clacton-on-Sea
A listing of historical public houses, Taverns, Inns, Beer Houses and Hotels in Essex. The Essex listing uses information from census, Trade Directories and History to add licensees, bar staff, Lodgers and Visitors.
From 1936 to 1952 this was a private members club for people that lived on the estate being built around an old farmstead. It closed on 4th October 1976 when the licence was transferred to the Robert Burre. The last Landlord (George O'Brien) converted the old farm house opposite into the Robert Burre public house. The picture shows the Burrsville Arms as it is today and yes there was once a pub front where the two bottom windows now are. Tendring Council insisted the area behind the wall at the left hand side of the picture remained a car park because there is a preservation order on the large yew tree in front of the Robert Burre where a new car park was proposed. *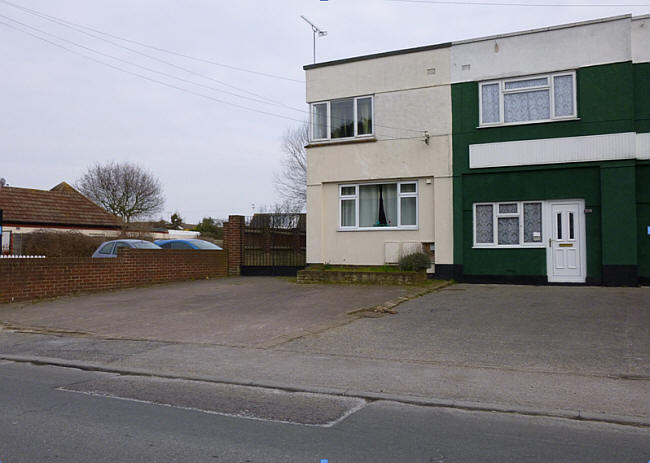 Burrsville Arms, Burrs Road, Clacton on Sea - in 2013
Kindly provided by Mick Hearn
Known Residents
The following entries are in this format:
Year/Publican or other Resident/Relationship to Head and or Occupation/Age/Where Born/Source.