Coronation Stores, 4 Henniker Gardens, East Ham
East Ham pub history index
4 Henniker Gardens was, and still is today, an Off License and was known as The Coronation Stores which you can see on the wall near the tree. It is at the crossroads of Henniker Gardens and Hatherley Gardens in East Ham.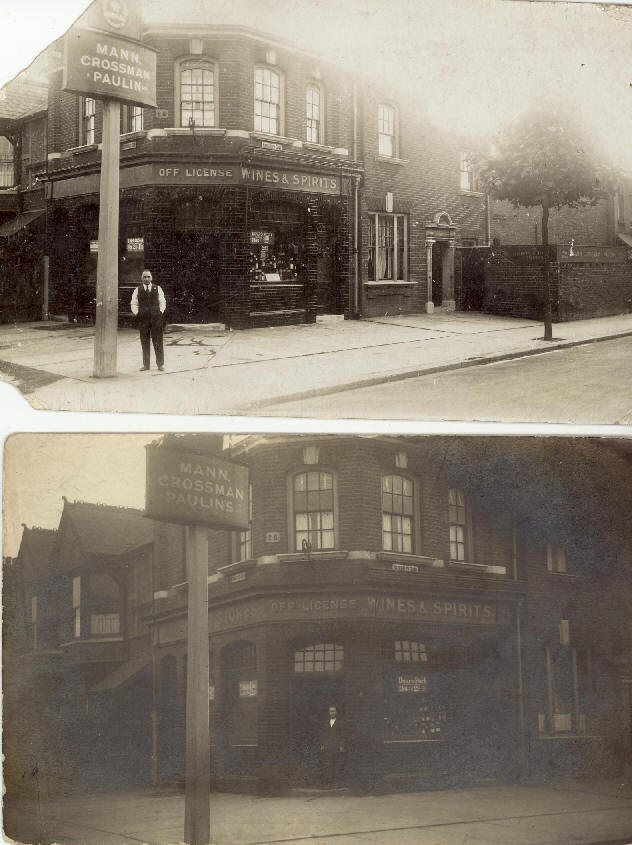 Coronation Stores (Off licence), 4 Henniker Gardens, circa 1930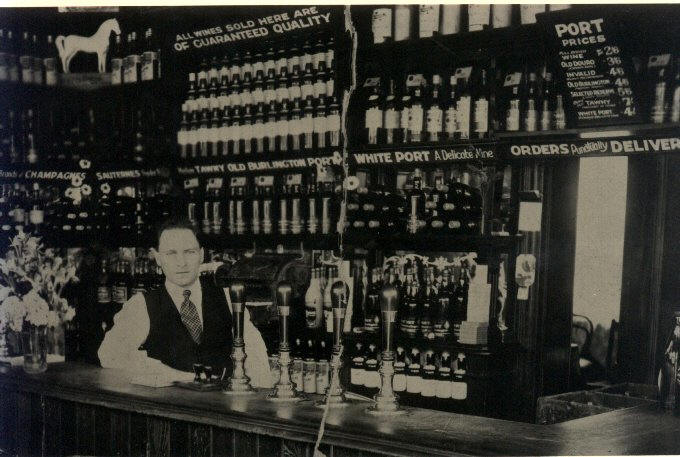 George John Cole behind the bar at the Coronation Stores - circa 1930
All kindly provided by Lee Cole
The following entries are in this format:
Year/Publican or other Resident/Relationship to Head and or Occupation/Age/Where Born/Source.
1911/John Thomas Griffiths Lowe/Manager, Licensed Victualler/31/Canning Town, Essex/Census *
1911/Louisa Jane Lowe/Wife, Assisting in the Business/32/Canning Town, Essex/Census
1911/Anna Dorothy Lowe/Daughter/10/Upton Park, Essex/Census
1911/Louisa Barbara Lowe/Daughter/9/Leyton, Essex/Census
1911/John Thomas Arthur Griffiths Lowe/Son/5/Leyton, Essex/Census
1911/Martha Prudence Lowe/Daughter/1/East Ham, Essex/Census
1911/Mary Ann Smith/Mother-in-Law (Widow)/54/Finchingfield, Essex/Census

1912/J T Lowe/beer retailer/../../Kelly's ****

1914/John Thomas Lowe/beer retailer/../../Kelly's ****

1917/John Thomas Lowe/beer retailer/../../Kelly's Directory *

1922/Mrs Minnie Bougha/beer retailer/../../Kelly's ****



* Provided by Ewan

*** Provided by Lee Cole

**** Provided by Kevan