Jolly Farmers, Enfield
Enfield pub history index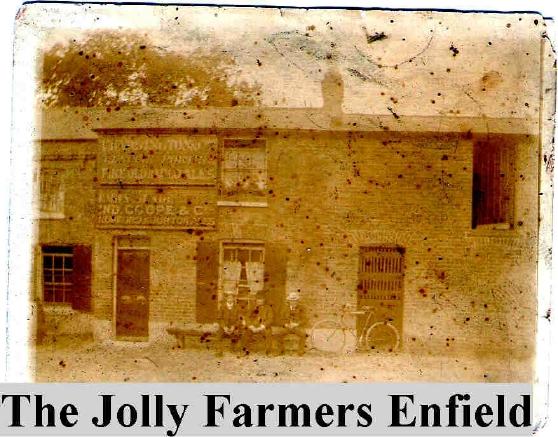 My Grandparents had The Jolly Farmers in Enfield, the old one which was pulled down around 1936-7, one of my Aunts had the White Swan in Ware and the Aunt that took on the Crown moved on to the Three Horseshoes in Sawbridgeworth.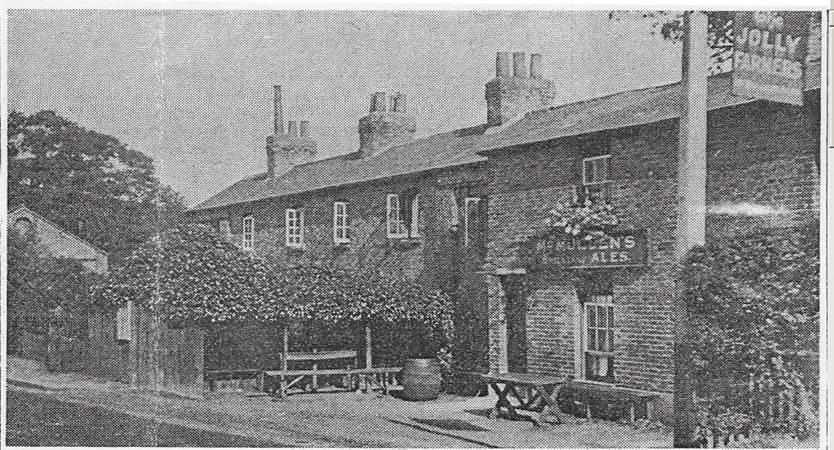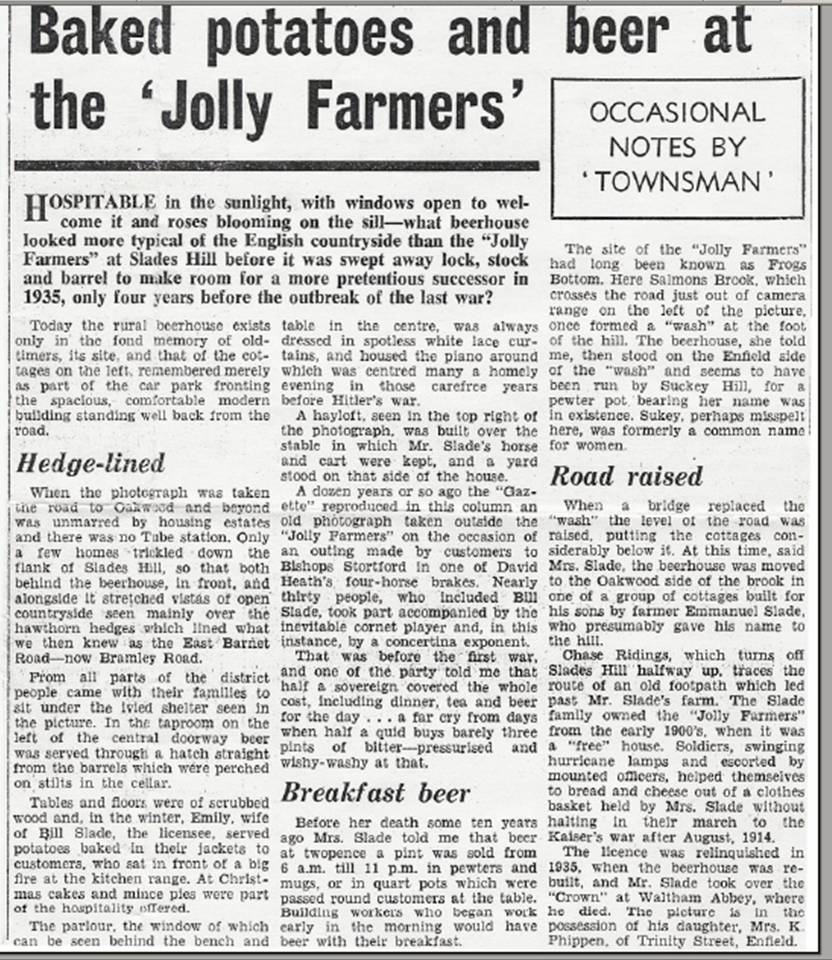 Here is the same article in pdf from the Enfield Gazette, January 1974.
My Grandparents were then the licencees of The Crown in Romeland, Waltham Abbey, they were Alice Kate and William Slade. *
The following entries are in this format:
Year/Publican or other Resident/Relationship to Head and or Occupation/Age/Where Born/Source.
* Provided by Wendy Hall