Packet, Custom House Lane/West Street, Harwich
A listing of historical public houses, Taverns, Inns, Beer Houses and Hotels in Essex. The Essex listing uses information from census, Trade Directories and History to add licensees, bar staff, Lodgers and Visitors.
Harwich pub history index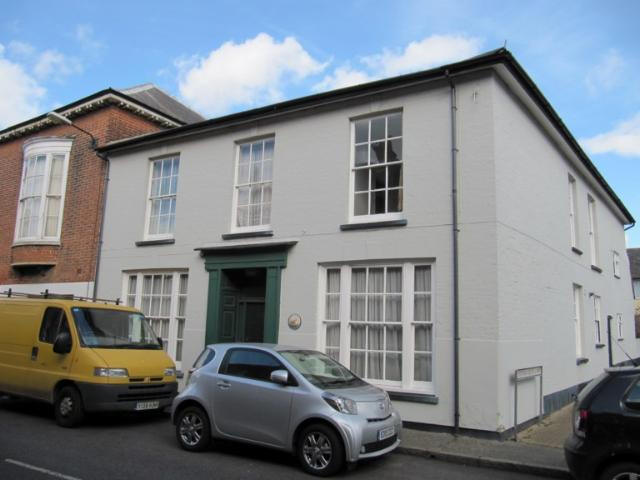 Packet, Harwich
Kindly provided by Harwich and Dovercourt
Also known as the Harwich Packet
Known Residents
The following entries are in this format:
Year/Publican or other Resident/Relationship to Head and or Occupation/Age/Where Born/Source.
1823-4/Edward Webber/../../../Pigot's

1827-8/Edward Webber/../../../Pigot's*

1828-9/Edward Webber/../../../Pigot's

1832-3/Edward Webber/../../../Pigot's

1839/Edward Webber/../../../Pigot's

1841/Martha Webber/innkeeper/60/Essex/Census **
1841/Mary Ann Webber/daughter/20/Essex/Census **
1841/Sophia Webber/daughter/15/Essex/Census **
1841/Thomas Webber/05/Essex/Census **

1845/Mrs. Martha Webber/../../../Post Office

1848/Martha Webber/../../../White's

1851/Mrs. Martha Webber/../../../Post Office

1851/Sophia Webber/unmarried, innkeeper/28/Harwich, Essex/Census **
1851/Susannah Giles/general servant/20/Dovercourt, Essex/Census **
1851/James Knight/visitor, pilot/50/Poplar, Middlesex/Census **

1862/George Haddow/../../../Kelly's

1867/George Haddow/../../../Post Office

1870/William Law/../../../Kelly's

1871/William Law/../../../Post Office

1871/William Law/Licensed Victualler/45/St George the Martyr, Middlesex/Census ****
1871/Clara Law/Wife/46/Bristol, Gloucester/Census
1871/Eliza Andrews/Sister/47/Bristol, Gloucester/Census
1871/John Herbert/Visitor, Engineer Officer RN/27/Stratford, Essex/Census

1874/Charles Burroughs/../../../Kelly's

1878/Charles Burroughs/../../../Kelly's

1881/Charles Burroughs/Licensed Victualler/45/Suffolk/Census
1881/Dianah Burroughs/Wife/39/Suffolk/Census
1881/John Herbert/Lodger, Engineer/35/Lancashire/Census
1881/Charles Scotchman/Lodger, Pilot/56/Belgium/Census
1881/Patt Mulrey/Lodger, Horse Drover/30/Dublin/Census
1881/Louisa Ranon/General Domestic Servant/16/Suffolk

1882/Charles Burroughs/../../../Kelly's

1886/Mrs. Sophia Cowell/../../../Kelly's

1890/David Rudler/../../../Kelly's

1891/David Rudler/Licensed Victualler/50/Heybridge, Essex/Census
1891/Ellen Rudler/Wife/45/Heybridge, Essex/Census
1891/Ethel Rudler/Daughter/12/Heybridge, Essex/Census
1891/Edith Rudler/Daughter/10/Heybridge, Essex/Census
1891/Arthur Rudler/Son/9/Heybridge, Essex/Census

1894/David Rudler/../../../Kelly's

1895/David Rudler/../../../Kelly's

1898/Mrs. Ellen Rudler/../../../Kelly's

1899/Mrs. Ellen Rudler/../../../Kelly's

1901/Ellen Rudler/Inn Keeper, Widow/49/Heybridge, Essex/Census ****
1901/Edith Rudler/Daughter/20/Heybridge, Essex/Census
1901/Hannah Clarke/Visitor/23/Lowestoft, Suffolk/Census
1901/Charles Clarke/Visitor, 1st Petty Officer RN/30/Great Waltham, Essex/Census
1901/Ivy E Frostrick/General Servant/18/Maldon, Essex/Census
1901/Edmund R Eldridge/Boarder, Stoker RN/24/Sturry, Kent/Census
1901/John Piddock/Boarder, Leading Stoker RN/26/Cherryton, Kent/Census
1901/William H Sawden/Boarder, Seaman RN/25/Flamboro, Yorkshire/Census
1901/Charles A J Woodham/Boarder, Seaman RN/23/London/Census

1902/Mrs. Ellen Rudler/../../../Kelly's

1906/Mrs. Ellen Rudler/../../../Kelly's

1908/Mrs. Ellen Rudlen/../../../Kelly's

1910/Mrs. Ellen Rudlen/../../../Kelly's

1912/Mrs. Ellen Rudlen/../../../Kelly's

1914/Mrs. Ellen Rudlen/../../../Kelly's

1917/Mrs. Edith Murphy/../../../Kelly's

1922/Frank R. Guymer/../../../Kelly's

1925-6/George Tushingham Hazlewood/../../../Kelly's

1929/William J. Monks/../../../Kelly's

1933/S. Kish/../../../Kelly's

1937/Stephen S. Kish/../../../Kelly's



* Provided by Ken Harrison

** Provided by John Mead