British Lion. 25 West Ham Lane, Stratford
Stratford Index
E15
Here is the Earlier British Lion ; It was present by 1850 and rebuilt in the 1960s. It closed in 2008 and was demolished in 2009.
Built in the 1960's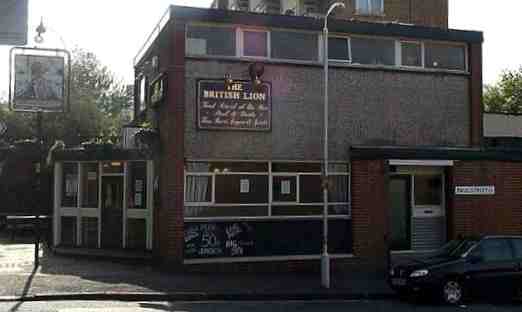 4th October 2002
Taken by Brian Berry
History of Stratford & West Ham
The following entries are in this format:
Year/Publican or other Resident/Relationship to Head and or Occupation/Age/Where Born/Source.
See British Lion


** Provided by Stephen Harris

**** Provided by Kevan


London pub history directory.
And Last updated on: Wednesday, 03-Jul-2019 18:34:28 BST