Search London and Pub history
Lorne Arms, 64 Queens Road, Walthamstow E17
Walthamstow pub history index
A listing of historical public houses, Taverns, Inns, Beer Houses and Hotels in Essex. The Essex listing uses information from census, Trade Directories and History to add licensees, bar staff, Lodgers and Visitors.
Closed since 2001 **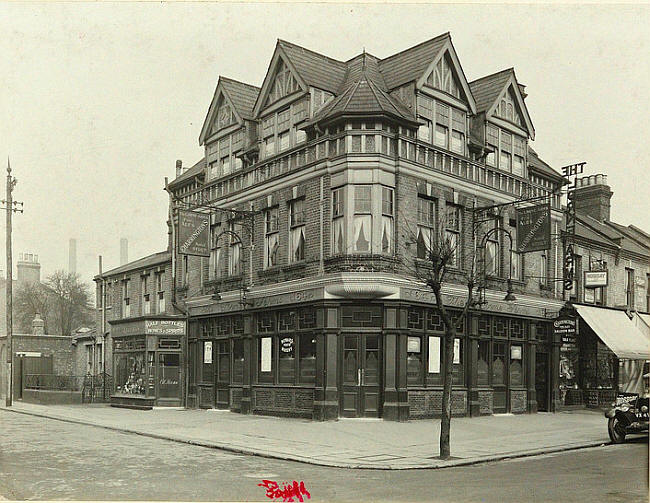 Lorne Arms, 64 Queens Road, Walthamstow E17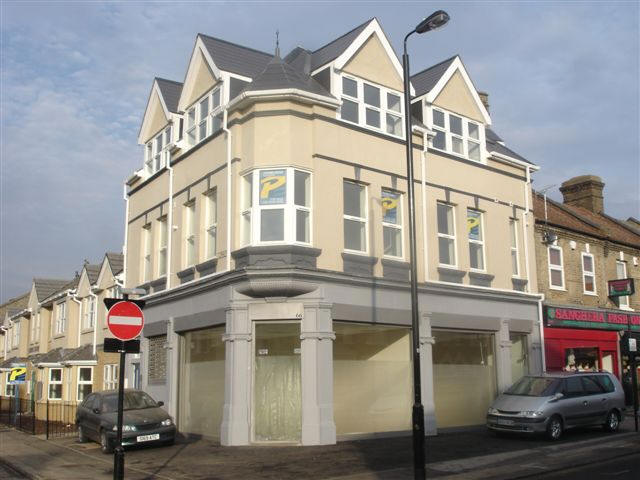 Lorne Arms, 64 Queens Road, E17 - in December 2007
Kindly provided by Stephen Harris
The following entries are in this format:
Year/Publican or other Resident/Relationship to Head and or Occupation/Age/Where Born/Source.
1890/Went George Larcombe - 27 November. Administration of the Personal Estate of George Larcombe Went late of the "Lorne Arms" Queens road Walthamstow in the County of Essex Licensed Victualler who died 12 November 1890 at the "Lorne Arms" was granted at the Principal Registry to Elizabeth Ann Went of the "Lorne Arms" Widow the Relict. ***

George Lurcombe Went, born in 1856, Dartmoor Devon was a Licensed Victualler and appears to have died at the Lorne Arms Walthamstow in Nov 1890, previously in the 1881 census has George and his wife running the Metropolitan Tavern in Uxbridge. So sometime between 1881 & 1890 he must have taken over the running of the Lorne Arms.
After his death George's wife Elizabeth was still living at 64 Queens Road with a new husband Edwin Garner but the building doesn't appear to have been a Pub at this point. By 1901 they had moved to Ilford. ***

1896/Hy Ferguson Inman Hallows/../../../Petty Sessions ****

11/12/1897/William Hubbard/../../../Petty Sessions ****

?/Geo Fredk Robinson/../../../Petty Sessions ****

01/9/1899/Louis Leopold Yexley/../../../Petty Sessions ****

1901/Mary Yexley/Licensed Victuallers Manageress, Widow/60/Kings Lynn, Norfolk/Census ****
1901/Frederick Yexley/Son, Auctioneers Clerk/31/Bow, London/Census
1901/Louis Yexley/Son, Licensed Victualler/30/Suffolk/Census
1901/Joseph Sewell/Barman/23/Battlesbridge, Essex/Census
1901/Elizabeth Wenn/Barmaid/23/Great Yarmouth, Norfolk/Census
1901/Mary Wincey/Genreal Servant/21/Leton, Essex/Census
1901/Mary Scraife/Genreal Servant/21/Old Ford, London/Census

1902/Louis Leopold Yexley/../../../Petty Sessions ****

1902/Louis Yexley/../../../Kelly's ****

19/8/1905/Henry Ferguson Inman Hallows & Charles John Balderson/../../../Petty Sessions ****

1908/Henry Ferguson Inman Hallows/../../../Kelly's

1912/Henry Ferguson Inman Hallows/../../../Kelly's

Note: Henry was also at the Queens Arms in 1912

1917/Henry Ferguson Inman Hallows/../../../Kelly's

1922/Henry Ferguson Inman Hallows/../../../Kelly's

1929 - 1950/T F Smith/../../../Freehold

19/8/1929/Henry Ferguson Inman Hallows & Thomas Frank Smith & George Frederick Hughes/../../../Petty Sessions ****

My parents John and Bernadette Burke were the publicans of The Lorne Arms in the late 60s to 1969. They were publicans for Charringtons for over 20 years.
In 1969 they opened a new pub, The Greyhound on Chingford Hall Estate which was recently demolished. Following the Greyhound they went to The Haw Bush in Barley Lane, Chadwell Heath from 1971 to 1981, this pub has now been made into flats. *

1951/J Miller/../../../Freehold

1952 - 1953/G E Levis/../../../Freehold

1954 - 1959/Mrs H Sharp/../../../Freehold

1960 - 1961/P J Mackay/../../../Freehold

1965/Copes Taverns/../../../Freehold



* Provided by Fiona Burke

** Provided by Stephen Harris

*** Provided by Pauline Chapman

**** Provided by Kevan