Wheatsheaf, Gosport Street, Lymington, Hampshire
Lymington index
This pub is now closed and in private residential use as 'Wheat Sheaf House'. **
Directory of Pubs in the UK, historical public houses, Taverns, Inns, Beer Houses and Hotels in Hampshire . The Hampshire listing uses information from census, Trade Directories and History to add licensees, bar staff, Lodgers and Visitors.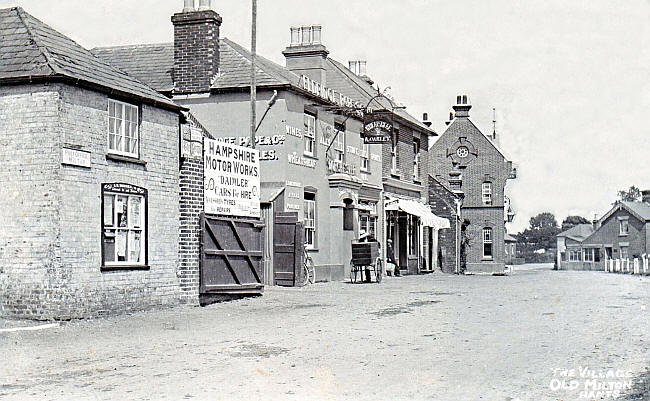 Wheatsheaf, Lymington - circa 1906
Kindly provided by Peter Wonnacott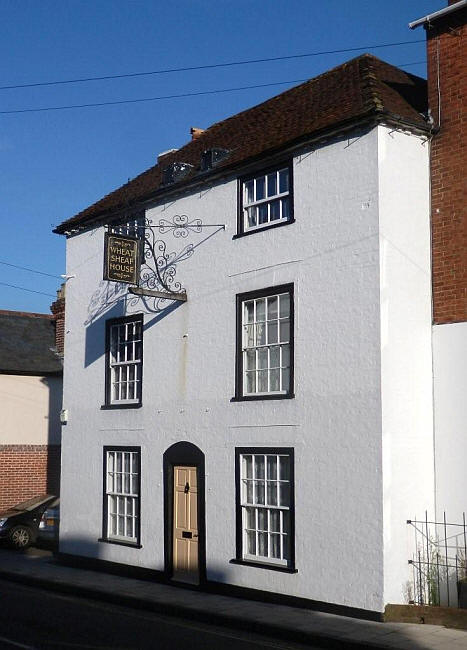 Wheatsheaf, Gosport Street, Lymington - in December 2012
Kindly provided by Stephen Harris
The following entries are in this format:
Year/Publican or other Resident/Relationship to Head and or Occupation/Age/Where Born/Source.
1849/H Eves/../../../Post Office Directory ****

1852/William Reeks/../../../Slater's Directory **

1855/William Reeks/../../../Post Office Directory ****

1875/George Savage/../../../Post Office Directory ****

1878/George Savage/../../../Post Office Directory ****

1885/Walter Henry Hendry/../../../Post Office Directory ****

1889/John Bright/../../../Post Office Directory ****

1898/John Bright/../../../Post Office Directory ****

1911/Mrs P Broomfield/../../../Kellys Directory ****

1920/Mrs P Broomfield/../../../Kellys Directory ****

1927/Mrs Priscilla Broomfield/../../../Kellys Directory ****



** Provided By Stephen Harris

**** Provided By Kevan