Honest Lawyer, 59 Lodge Road, Bevois Mount, Southampton, Hampshire
Southampton pub history index
In 1878 saw a one J Knox as landlord, the pub was owned by Barlow's Victoria Brewery in the early 1900's before becoming a Brickwood's Brewery House, and later a Whitbread brewery House on their purchase of Brickwood's brewery in 1971. It is now a free house and been renamed Lime Bar. *
Directory of Pubs in the UK, historical public houses, Taverns, Inns, Beer Houses and Hotels in Southampton, Hampshire . The Southampton, Hampshire listing uses information from census, Trade Directories and History to add licensees, bar staff, Lodgers and Visitors.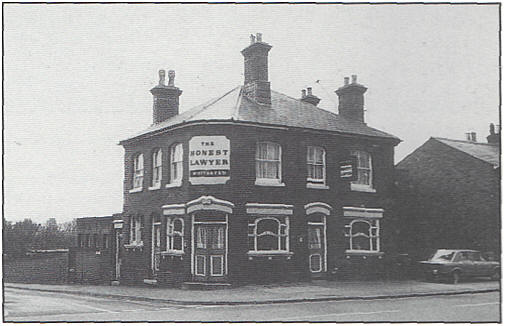 The Honest Lawyer, 59 Lodge road, Southampton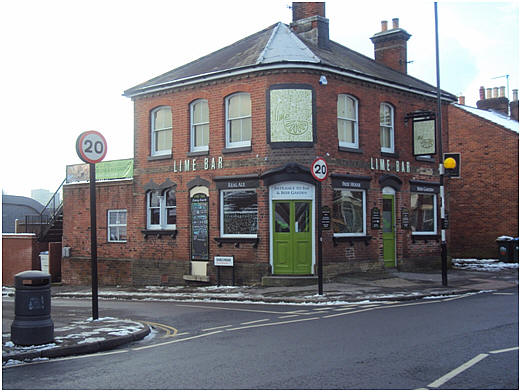 Lime Bar, 59 Lodge road, Southampton
All provided by Bob Bates
The following entries are in this format:
Year/Publican or other Resident/Relationship to Head and or Occupation/Age/Where Born/Source.
1871/Nathan Davy/The Honest Lawyer, Bevois Road, Bevois Mount/../../Coxs Directory ****

1884/Mrs Sarah Cobb/../../../Post Office Directory ****

1898/Miss Emily Cobb/Beer Retailer, 59 Lodge road, Bevois mount/../../Kellys Directory ****

1907/Miss Emily Cobb/Beer Retailer, 59 Lodge road, Bevois mount/../../Kellys Directory ****

1911/Miss Emily Cobb/Beer Retailer, 59 Lodge road, Bevois mount/../../Kellys Directory ****

1927/Mrs Susan Elizabeth Wilde/Beer Retailer, 59 Lodge Road, Bevois Mount/../../Kellys Directory ****

1935/Ernest Miller/../../../Kellys Directory ****

1940/Ernest Miller/../../../Kellys Directory ****

1946/Joseph Dicker/../../../Kellys Directory ****

1954/Joseph Dicker/../../../Kellys Directory ****



* Provided By Bob Bates

**** Provided By Kevan