Search London and Pub history
Prince Alfred, 15 Haines street, Battersea SW8
Battersea East pub history index
Historical London public houses, Taverns, Inns, Beer Houses and Hotels.
Residents at this address.
1867/G Frost, Prince Alfred, 15 Haines street, Battersea park/../../../London Post Office Directory

1878/George Frost/../../../../Surrey Directory

1881/Eliza Tubb/Licensed Victualler, Widow/38/Bramshot, Hampshire/Census
1881/Chas Tubb/Son/18/St Pancras, Middlesex/Census
1881/Wm Tubb/Son/14/St Pancras, Middlesex/Census
1881/Ada Tubb/Daughter/6/St Pancras, Middlesex/Census
1881/Flora K Tubb/Daughter/2/Paddington, Middlesex/Census
1881/Joseph F Tubb/Son/7 months/Wandsworth, Surrey/Census
1881/Elizth Baker/Barmaid/24/Bloomesbury, Middlesex/Census
1881/Wm Bisson/Potman/22/Jersey, Channel Islands/Census
1881/Gertrude Eldridge/General Servant/20/Westminster, Middlesex/Census
1881/Elizth Dunton/Nurse Maid/15/Clerkenwell, Middlesex/Census

1891/Ben Jordan Sharman/Publican, Licensed Victualler/26/Colinworth, Bedfordshire/Census
1891/Harriet Alice Sharman/Wife/25/Dulwich, Surrey/Census
1891/Hilda Mary Sharman/Daughter/1/St Marys Whitechapel, London/Census
1891/Charles H Porter/Visitor/23/Edmonron, Middlesex/Census

1896/William Young/../../../../Post Office Directory

1901/Herbert G Cantelo/Licensed Victualler/35/Bethnal Green, London/Census
1901/Adelaide Cantelo/Wife/33/Chelmsford, Essex/Census

1901/A E Stark/../../../../Post Office Directory

1906/Thomas Hewitt Gray/../../../../Post Office Directory

1911/Frederick George Balls/../../../../Post Office Directory

1919/John Corcoran/../../../../Post Office Directory

1938/Herbert Hy Godbold/../../../../Post Office Directory

1944/Thomas George Rust/../../../../Post Office Directory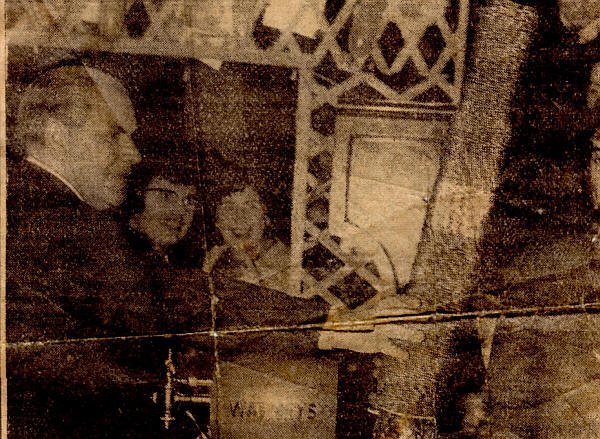 Mayor Jack Dunning at the Prince Alfred - South Western Star, December 28th 1962
It took customers at the Prince Alfred Haines street, Nine Elms, just one month to build up this two feet six inch pile of pennies, but they and the guv'nor, Mr William Duckworth, have more ambitious plans for the New Year.
One hundred of the most needy local children will benefit from the customers generosity. The piles will pay for an outing to the circus on january 6 followed by tea in the West End.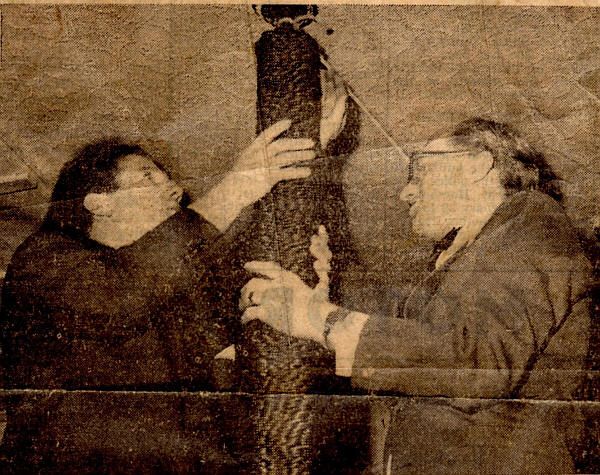 Jackie Pallo at the Prince Alfred - South Western Star, July 12th 1963
Mr Tv's pushover - Flexing just one of his many muscles, famous wrestler Jackie Pallo (Mr TV) is pictured about to topple over a pile of pennies, almost 10 feet high at the Prince Alfred pub, Haines street, Battersea, on Sunday night. A total of 54 pounds and 1 shilling was collected by the pub regulars within a space of five months, reported happy publican Mr William Duckworth, and will go toward the cost of the old peoples homes which is to be built in Thurleigh road.

My father, William Duckworth, ran this pub from 1962 to 1964. *

1962-64/William Duckworth/../../../../Post Office Directory



* Provided by Graeme Duckworth