Search London wiki and Pub wiki history sites
All public house, restaurants, bars etc closed for the forseeable future from 20th March 2020, but this is a history site.
Latchmere Hotel, 503 Battersea Park road, Battersea SW11
Battersea North west pub history index
This is the Latchmere Tavern, York road in the 1871 census
Historical London public houses, Taverns, Inns, Beer Houses and Hotels.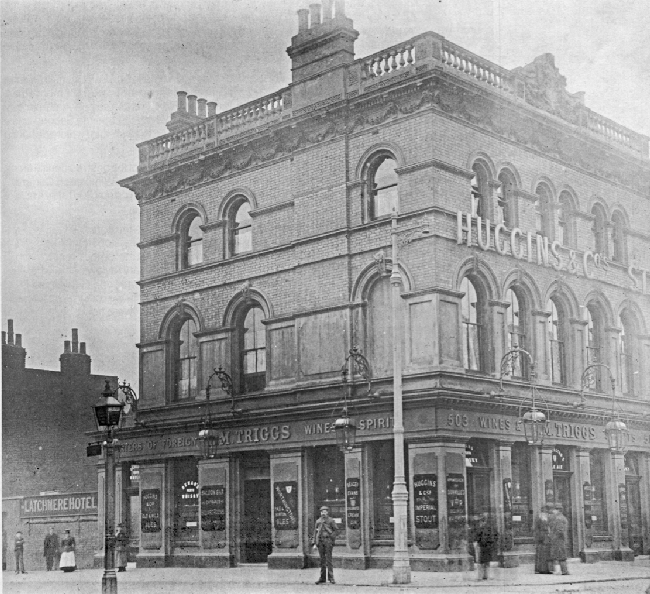 Latchmere, Battersea Park Road at the corner of Latchmere Road. The Landlady is Elizizabeth M Triggs, circa 1900
Kindly provided By Vincent O'Loughlin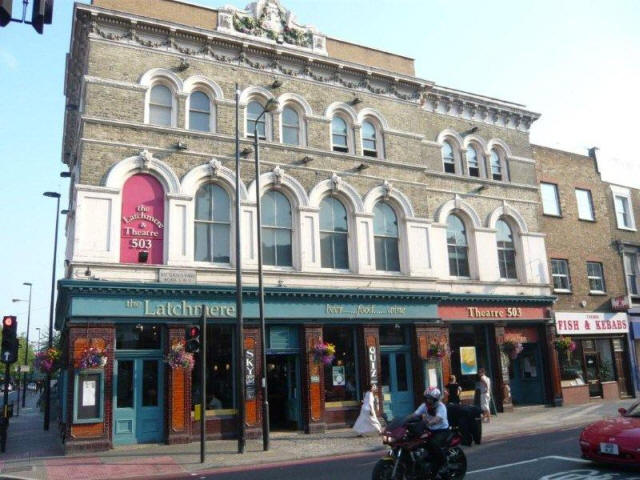 Latchmere, 503 Battersea Park Road, London, SW11 - in July 2008
Kindly provided by Stephen Harris
Residents at this address.
1871/Harriett Davis/Licensed Victualler, Widow/34/City Road, Middlesex/Census
1871/Jane Davis/Daughter/17/Chelsea, Middlesex/Census
1871/Blanche Davis/Daughter/10/Hoxton, Middlesex/Census
1871/William Davis/son/7/Hoxton, Middlesex/Census
1871/Jessie Davis/Daughter/5/Dalston, Cumberland/Census
1871/Mabel Davis/Daughter/3/Chancery lane, London/Census
1871/Edith Davis/Daughter/1/Wandsworth, Surrey/Census
1871/Mrs Burrell/Servant, Widow/60/Pimlico, Middlesex/Census
1871/Emily Baker/General Servant/24/Chelsea, Middlesex/Census

January 1872/Harriet Legood Davis/Outgoing Licensee/../../Era

January 1872/William Davis/Incoming Licensee/../../Era

1878/William Henry Davis, Latchmere tavern, 503 Battersea Park road /../../../Surrey Directory

1881/Henry Brown/Victualler/39/Stoke Newington, Middlesex/Census
1881/Elizabeth Brown/Wife/38/Bethnal Green, Middlesex/Census
1881/Henry Brown/Son/13/Poplar, Middlesex/Census
1881/Emma Brown/Daughter/12/Poplar, Middlesex/Census
1881/James Brown/Son/9/Poplar, Middlesex/Census
1881/Florence Brown/Daughter/6/Poplar, Middlesex/Census
1881/George Brown/Son/3/Poplar, Middlesex/Census
1881/William Brown/Son/2/Leytonshire, Essex/Census
1881/Mary Evans/Wifes Sister, Barmaid/28/Bethnal Green, Middlesex/Census
1881/John Costin/Barman/20/Eaton Bray, Bedford/Census
1881/Sarah Peach/General Servant/23/Falmouth, Cornwall/Census
1881/Ellen Christy/Nurse Maid/17/Bow, Middlesex/Census
1881/Emily Rogers/Nurse Maid/17/London, Middlesex/Census

1891/James Brown/Licensed Victualler/26/Chelsea, London/Census *
1891/William Perham/Visitor/31/Somerset/Census
1891/Adelaide Coulling/Housekeeper/30/Boston, Lincolnshire/Census
1891/Ada Sinclair/General servant/23/London, Middlesex/Census
1891/William John Kasmonck/Head Barman/25/London, Middlesex/Census
1891/Percival Jonas/Barman/19/London, Middlesex/Census
1891/Henry Pascols Ward/Barman/29/London, Middlesex/Census
1891/John Arthur Moja/Barman/22/London, Middlesex/Census
1891/Arthur Camkin/Barman/15/London, Middlesex/Census
1891/Laura Lettie Flowers/Barmaid/24/London, Middlesex/Census

1896/Henry Brown/../../../../Post Office Directory

1901/Walter J Flexman/Public House Manager/35/Shoreditch, London/Census
1901/Elizabeth Flexman/Wife, Manageress/32/Church Fenton, Yorkshire/Census
1901/Samuel Egan/Assistant Manager/25/Wood Green, Middlesex/Census
1901/Louise J Riches/Barmaid/23/Canning Town, Essex/Census
1901/Ellen E Errington/Barmaid/21/Ilford, Essex/Census
1901/Harry Micheson/Barman/26/Bayswater, London/Census
1901/Leonard Meadows/Barman/25/Upper Norwood, Surrey/Census
1901/John Roy/Barman/19/East Dereham, Norfolk/Census
1901/Frank Roy/Barman/22/Dalston, London/Census
1901/Emily Gilbert/Cook/20/Kennington, London/Census
1901/Annie Hampton/Housemaid/25/City, London/Census
1901/Frederick Jouvinet/Nephew/2/Enfield, Middlesex/Census

1901/Mrs Elizh Triggs/../../../../Post Office Directory

1905/Mrs Elizizabeth M Triggs/../../../../Post Office Directory **

1906/Mrs Elizizabeth M Triggs/../../../../Post Office Directory

1938/Mrs Rosina & Jn Longhurst/../../../../Post Office Directory

1944/Lionel Jn Marden/../../../../Post Office Directory **

1951/Lionel Jn Marden/../../../../Post Office Directory **



* Provided By Janet Watkins

** Provided By Stephen Harris