Search London wiki and Pub wiki history sites
All public house, restaurants, bars etc closed for the forseeable future from 20th March 2020, but this is a history site.
Duke Of Cambridge, 25 Felix Street, Hackney Road, Bethnal Green E2
Bethnal Green pub history index
Existed from at least 1839. [Felix Street becomes Cambridge Street - closed in 1998 *]
A listing of historical public houses, Taverns, Inns, Beer Houses and Hotels in Bethnal Green, Middlesex - now in East London.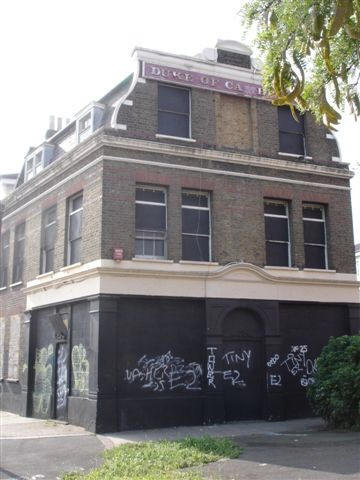 Duke of Cambridge, Cambridge crescent - in September 2006
Kindly Provided by Stephen Harris
Residents at this address.
1839/Walter Evans/../../../Pigotís Directory **

1842/H Bremer/../../../Robsonís Directory **

1844/James Stevens / Public House Keeper/../../../Proceedings of the Old Bailey **

1846/Frederick Crawley / Victualler /../../../Lease papers held at Hackney Archives Department **

1851/John Smith/../../../Kellys Directory

1 Felix Street :
1851/John Smith/Inn Keeper/38/Suffolk/Census
1851/Sarah Smith/Wife/32/Suffolk/Census
1851/Sarah Smith/Daughter/7/Middlesex/Census
1851/Susanah Smith/Daughter/5/Middlesex/Census
1851/Emily Smith/Daughter/1/Middlesex/Census
1851/Lucy Brand/House Servant/28/Woodbridge, Suffolk/Census
1851/Ann Sawyer/Housemaid/16/Woodbridge, Suffolk/Census

1855/John Smith/../../../P.O. Directory **

1856/John Smith/../../../Post Office Directory

1861/Thomas Wells/Licensed Victualler/36/Cambridgeshire/Census *+
1861/Hannah Wells/Wife/60/Kennington, Surrey/Census
1861/Mary Lyons/Servant/20/Hackney, Middlesex/Census

May 1863/Theophilus Bethell/Outgoing Licensee/../../Era

May 1863/Thomas Haynes/Incoming Licensee/../../Era

November 1863/Thomas Haynes/Outgoing Licensee/../../Era

November 1863/Joseph Allen/Incoming Licensee/../../Era

1868/Joseph Allen / Licensed Victualler/../../../London Gazette, 29 December 1868 **

1869/William Angel/../../../Post Office Directory

January 1872/William Angell/Outgoing Licensee/../../Era

January 1872/John Goward/Incoming Licensee/../../Era

August 1879/John Goward/Outgoing Licensee/../../East London Observer

August 1879/Thomas Homes/Incoming Licensee/../../East London Observer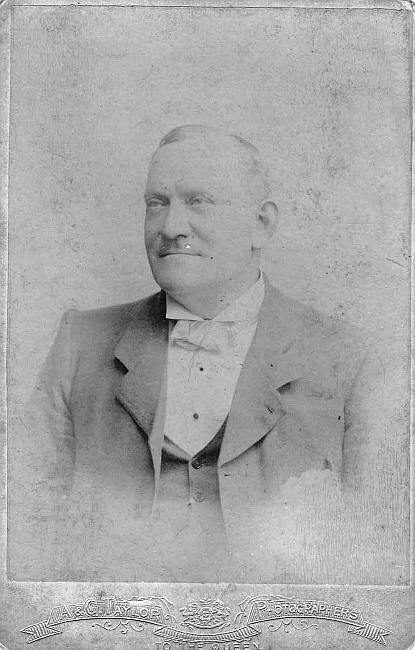 Thomas Homes, landlord from 1881 to 1891
Kindly provided by Tina Tyler
Thomas Homes is my great great uncle. He is landlord of The Duke of Cambridge Public House, 25 Felix Street, London, in 1881-1891. His first wife was Eleanor. He was also landlord of the Angel and Trumpet, Stepney High Street by 1899 with his second wife Ellen. ***

1881/Thomas Homes/Licensed Victualler/40/Bethnal Green, Middlesex/Census
1881/Ellen Homes/Wife/40/Spitalfields, Middlesex/Census
1881/Mary Homes/Daughter/16/Spitalfields, Middlesex/Census
1881/Martha Homes/Daughter/12/Bethnal Green, Middlesex/Census

1882/Thomas Homes/../../../Post Office Directory *+

1884/Thomas Homes/../../../Post Office Directory

1887/Thomas Homes / Licensed Victualler & Provision Dealer/../../../London Gazette, 29 April 1887 **

1891/Thomas Homes/Licensed Victualler/50/Spitalfields, London/Census
1891/Elenor Homes/Wife, Barmaid/49/Spitalfields, London/Census
1891/Mary Homes/Daughter, Barmaid/24/Spitalfields, London/Census
1891/Martha Homes/Daughter, Barmaid/22/Bethnal Green, London/Census

1891/William Tozer/../../../Post Office Directory

1895/William Tozer/../../../Post Office Directory

1899/Thomas Homes/../../../Post Office Directory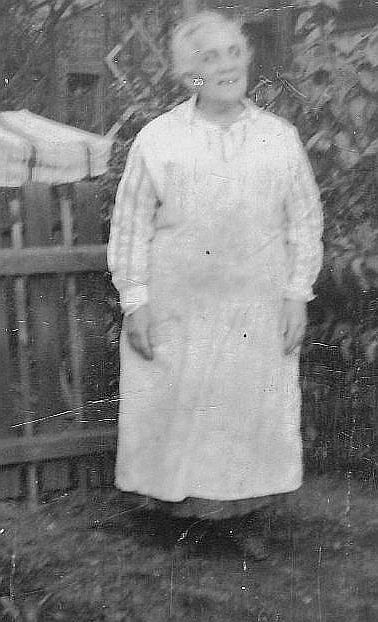 Mary Homes, Licensed Victualler in 1901
Kindly provided by Tina Tyler
1901/Mary Homes/Licensed Victualler/31/Bethnal Green, London/Census ***
1901/Martha Homes/Sister, Licensed Victualler/28/Bethnal Green, London/Census

1910/David Davis/../../../Post Office Directory

1911/David Davis/Licensed Victualler/27/Mile End/Census
1911/Elizabeth Davis/Wife/26/Hackney/Census
1911/Lena Davis/../2/Hackney/Census
1911/Elizabeth Davis/../8 months/Hackney/Census
1911/William Cox/Barman/23/Whitechapel/Census
1911/Mary Hutchins/Domestic Servant/50/Whitechapel/Census
1911/Hannah Davis/Sister, Barmaid/20/Mile End/Census

1915/Thos Wm Horne/../../../Post Office Directory

1921/Joseph W H Banks/../../../Post Office Directory

1934/John Jonas Marks/../../../Kelly's

1938/Napoleon G Nicholson/../../../Post Office Directory

1940/Napoleon C. Nicholson/../../../Post Office Directory *+

1971/C. Cooke/../../../BT Telephone Directory *+



* Later information from Keith Emmerson

*+ Provided By Ewan

** Provided By Stephen Harris

*** Provided By Tina Tyler