Four Sisters, 25 Canonbury Lane, Islington N1 2AS
Islington index
The address is a beer house in 1930 onwards - a confectioner in 1926. It is now the Four Sisters, although this could be a modern name from as late as 1984.
Historical London public houses, Taverns, Inns, Beer Houses and Hotels.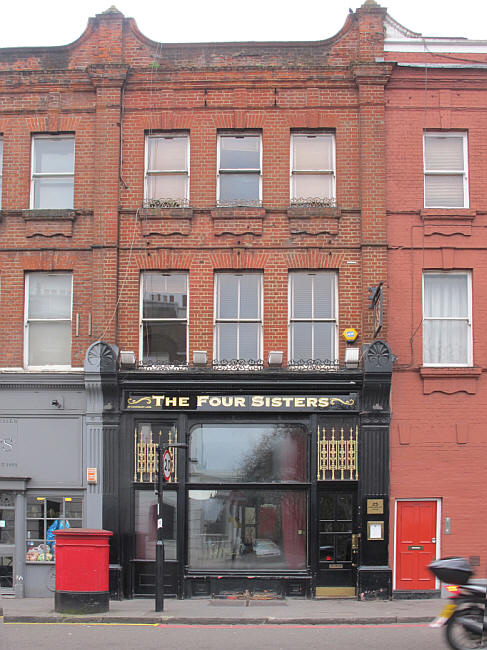 Four Sisters, 25 Canonbury Lane, Islington N1 - in 2015
Kindly provided by Vincent O'Loughlin
Residents at this address.
1930/Frederick William Compton/Beer Retailer/../../Post Office Directory

1934/Mrs Josephine M Mott/Beer Retailer/../../Post Office Directory

1938/Mrs Josephine M Mott/Beer Retailer/../../Post Office Directory

1939/Josephine Martha Mott of 25 Canonbury lane Islington London widow died 13 November 1939 at 52 Winchester avenue Brondesbury London Probate London 14 December to Christopher Norman Archer wine merchants agent. Effects £887 11s 9d

1940/Mrs Josephine M Mott/Beer Retailer/../../Post Office Directory

1941/Mrs Josephine M Mott/Beer Retailer/../../Post Office Directory