Pub history, pubwiki and London
The Star, 119 St Peters Street, Islington, London, N1 8PZ
Islington index
In 2017, the Narrowboat (since at least 2007), now a Youngs pub.
Historical London public houses, Taverns, Inns, Beer Houses and Hotels.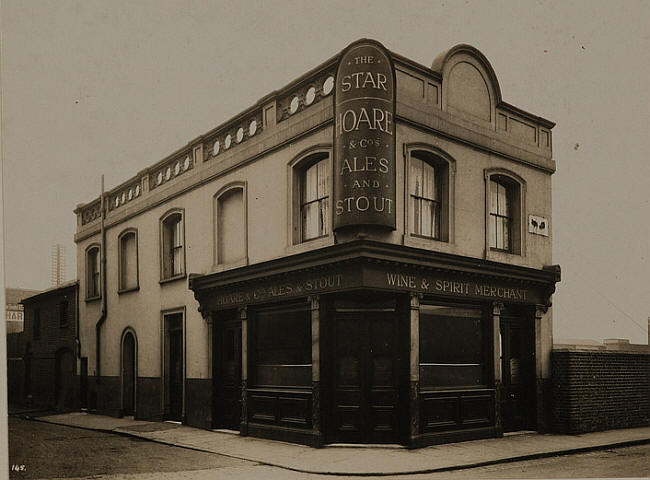 The Star, 119 St Peters Street, Islington N1 - in 1940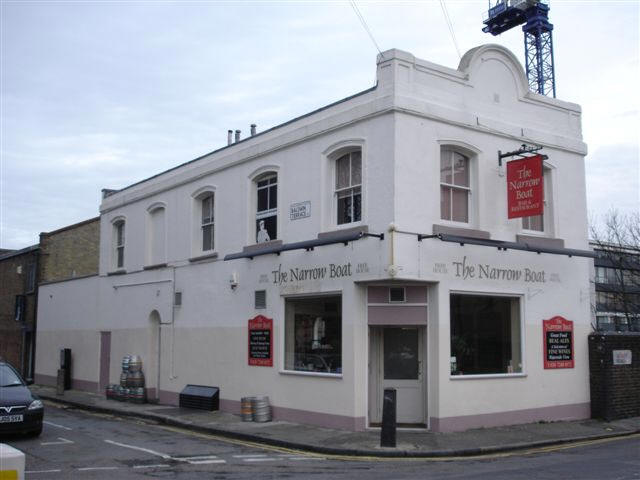 Narrow Boat, 119 St Peters Street - in January 2007
Kindly provided by Stephen Harris
The following entries are in this format:
Residents at this address.
June 1863/Lewis Garrett/Outgoing Licensee/../../Islington Gazette

June 1863/Dawson Frederick Wigg/Incoming Licensee/../../Islington Gazette

February 1865/Edmund Walton/Incoming Licensee/../../Islington Gazette

April 1865/E Walton/ Outgoing Licensee /../../North London News

April 1865/Ellis Webb/ Incoming Licensee /../../North London News

February 1866/E Webb/Outgoing Licensee/../../Islington Gazette

February 1866/J C Deedy/Incoming Licensee/../../Islington Gazette

March 1866/John Christian Deedy/License renewal/../Clerkenwell News

September 1867/John Christian Deedy/Outgoing Licensee/../../Era

September 1867/John Thomas Price/Incoming Licensee/../../Era

1869/John T Price/../../../Post Office Directory

January 1872/John T Price/Outgoing Licensee/../../Era Newspaper

January 1872/William Hayes/Incoming Licensee/../../Era Newspaper

June 1872/William Hayes/Outgoing Licensee/../../Era

June 1872/Thos Lucy/Incoming Licensee/../../Era

1881/Frank Sadler/Licensed Victualler/27/Marylebone, Middlesex/Census
1881/Frances Sadler/Wife/28/Hartlap, Kent/Census
1881/Hubert Sadler/Son/2/Hackney, Middlesex/Census
1881/Oswald Sadler/Son/4 mpnths/Islington, Middlesex/Census
1881/Mary Ann Oldham/Barmaid/17/Blackwall, Surrey/Census

1882/Frank Sadler/../../../Post Office Directory *

1884/Frederick C Holliday/../../../Post Office Directory

1891/Peter Raison/../../../Post Office Directory

1895/Robert Raison/../../../Post Office Directory

1899/Alfred Samuel Hunphrey/../../../Post Office Directory

1910/Joseph Midgley/../../../Post Office Directory

1915/John Moore/../../../Post Office Directory

1921/George Eade/../../../Hughes Directory *

1934/Alfred Thos Day/../../../Kellys Directory

1938/Edward Crook/../../../Post Office Directory

1944/Mrs Hannah Jacobs/../../../Post Office Directory

2017/../The Narrowboat, 119 St Peters Street, Islington, London, N1 8PZ : Youngs../../../pub directory ***



* Provided by Ewan

** Provided by Stephen Harris