Horseshoe, 264 - 267 Tottenham Court Road, St Giles W1
St Giles pub history index
The Horseshoe Tap, 267 Tottenham Court Road in 1842 and earlier. The Horse Shoe Hotel at 264 to 267 Tottenham Court Road in 1895; The Horseshoe at the bottom of Tottenham Court Road, now a hotel and restaurant of high class, began life as the humble tap of Meux's Brewery, the Horseshoe being simply the crest of the Meux family and the trade mark of the brewery.
In earlier days the Fox & Hounds is at 264 Tottenham Court Road until about 1874, and enveloped into the Horseshoe Hotel at about this time.
A listing of historical public houses, Taverns, Inns, Beer Houses and Hotels in St Giles in Fields, London.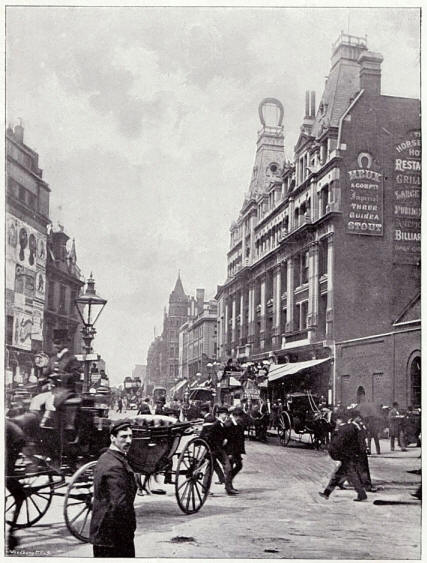 Horse Shoe Hotel, Tottenham Court Road - in 1896
Kindly provided by Colleen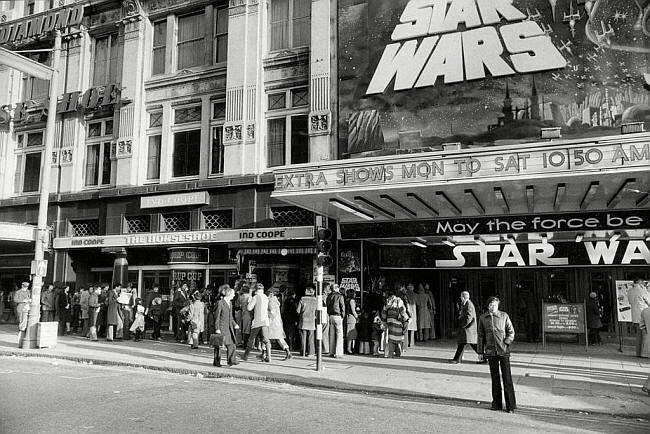 The Horse Shoe, 267 Tottenham Court Road - in 1977
Kindly provided by John Carnaby
Residents at this address
1832/George Chantry/../../../Robsons Directory

1834/Mr George Chantry/../../../Licensed Victuallers Association

1839/George Chantry, Horse Shoe, 267 Tottenham Court Road/../../Pigots Directory

1842/George Chantry/../../../Robsons Directory

1848/George Chantry/../../../Post Office Directory

1851/George Chantry/../../../Kellys Directory

1856/Mrs Hannah Chantry/../../../Post Office Directory

1861/Hannah Chantry/Licensed Victualler, Widow/65/St James, Middlesex/Census
1861/Charlotte Mead/Barmaid/25/Essex/Census
1861/Harriet Howe/Housemaid/31/Essex/Census
1861/Ann Brady/Cook/23/Middlesex/Census
1861/Robert Browne/Barman/33/Lancashire/Census
1861/Thomas Giles/Potman/24/Hampshire/Census

1869/Edward Houghton/../../../Post Office Directory

1873/Edward Houghton/../../../Holborn Petty Sessions

1874/Edward Houghton/../../../Holborn Petty Sessions

1875/Edward Houghton/../../../Holborn Petty Sessions

1876/Edward Houghton/../../../Holborn Petty Sessions

1877/Charles Best/../../../Holborn Petty Sessions

1877/Charles Best, Horseshoe hotel, 264 - 267 Tottenham court road WC/../../Post Office Directory

1878/Charles Best/../../../Holborn Petty Sessions

1879/Charles Best/../../../Holborn Petty Sessions

1880/Charles Best/../../../Holborn Petty Sessions

1881/Charles Best/../../../Holborn Petty Sessions

1882/Charles Best/../../../Holborn Petty Sessions

1884/Charles Best/../../../Post Office Directory

1895/Bakers Bros Ltd, Horse Shoe hotel, 264 - 267 Tottenham court road W/../../Post Office Directory

1915/Bakers Bros Ltd/../../../Post Office Directory

1938/Pioneer Catering Company Ltd/../../../Post Office Directory

1944/Pioneer Catering Company Ltd/../../../Post Office Directory