Cooks Ferry Inn, Angel Road, Upper Edmonton N18
Edmonton index
At Edmonton Marsh in 1874. The former Cook's Ferry Inn in Edmonton (though in reality it was on the Chingford side of the river, so geographically and actually it was in Chingford, Essex, not Edmonton, Middlesex! This was a major hostelry on one of the very few major crossings of the river Lea. In more recent times - 1960's - 70's hosted many world famous rock music acts before they were famous. It was demolished to make way for the enlarged North Circular Road, and now this hugely important building is just going to disappear from public knowledge and be totally forgotten as if it never existed. If you have any history of this pub, I would be very grateful. ***
A listing of historical public houses, Taverns, Inns, Beer Houses and Hotels in Middlesex. The Middlesex listing uses information from census, Trade Directories and History to add licensees, bar staff, Lodgers and Visitors.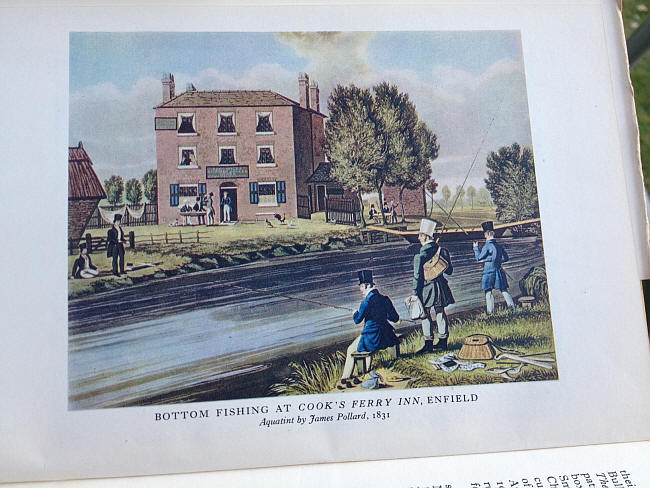 Cooks Ferry Inn, Enfield - in 1831
Kindly provided by Danny McNab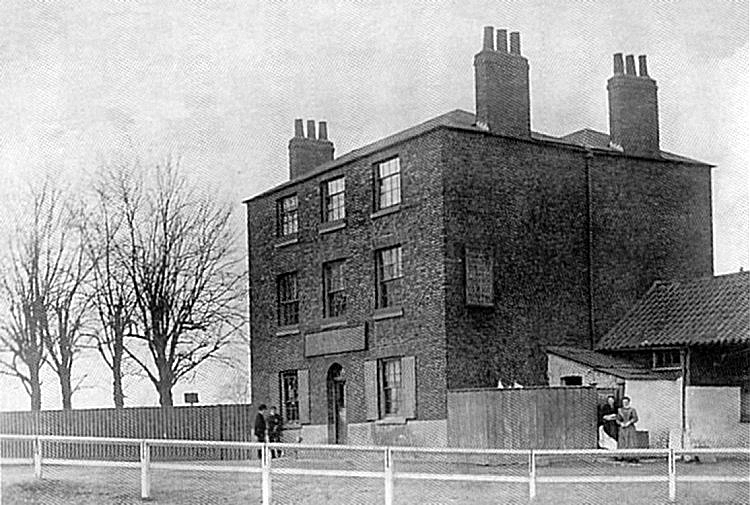 Cooks Ferry Inn, Edmonton Marsh - circa 1900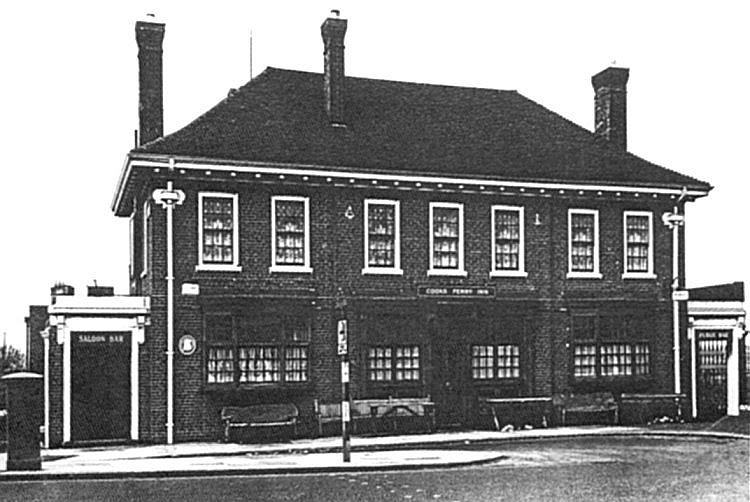 Cooks Ferry Inn, Angel Road, Edmonton - circa 1955
Residents at this address.
1866/Benjamin Wicks/../../../Post Office Directory

1871/Samuel M Bacon/Licensed Victualler/28/Middlesex/Census
1871/Mary A Bacon/Wife/31/Middlesex/Census
1871/Samuel N Bacon/Son/9/Middlesex/Census
1871/Amanda Bacon/Daughter/7/Middlesex/Census
1871/Sarah Bacon/Daughter/5/Middlesex/Census
1871/Ellen Buckman/General Servant/17/Middlesex/Census
1871/Thomas Chesbean/Potman/18/Middlesex/Census

1874/George Ruthen/../../../Post Office Directory

1878/S Sewell/../../../Post Office Directory

1881/Samuel Sewell/Licensed Victualler/53/Walthamstow, Essex/Census
1881/Sarah Sewell/Wife/52/Paddington, Middlesex/Census
1881/Frances M Sewell/Daughter, Barmaid/22/Paddington, Middlesex/Census
1881/Annie A Sewell/Daughter, Barmaid/18/Paddington, Middlesex/Census
1881/George Ruthen/Cousin/53/Paddington, Middlesex/Census
1881/Herbert White/Visitor, Dealer At The London Stock Exchange/27/Tottenham, Middlesex/Census
1881/George Stevens/Boarder, Wood Carver/28/City of London/Census
1881/William Wesson/Boarder, Shop Fitter/22/St Pancras, Middlesex/Census
1881/Charles Vutcher/Potman And Waiter/19/Mile End, Middlesex/Census
1881/Sarah Cooper/General Servant/22/Enfield, Middlesex/Census

1890/T A Ward/../../../Post Office Directory

1891/Tanjore A Ward/Licensed Victualler/58/Tottenham, Middlesex/Census
1891/Amelia Ward/Wife/56/Hackney, Middlesex/Census
1891/Herbert C Ward/Son, Barman/29/Tottenham, Middlesex/Census
1891/Walter Ward/Son, Merchants Clerk/24/Tottenham, Middlesex/Census
1891/Margaret M Lambourn/Niece, Barmaid/21/Tottenham, Middlesex/Census
1891/Sarah L Lambourn/Niece, Domestic Servant/18/Tottenham, Middlesex/Census
1891/Eva Lambourn/Niece, Pupil Teacher/16/Ongar, Essex/Census

1894/T A Ward/../../../Post Office Directory

1899/T A Ward/../../../Post Office Directory

1914/T A Ward/../../../Post Office Directory

1926/J J Pass/../../../Post Office Directory

1937/Edward Hannaford/../../../Post Office Directory



*** Provided By Frank Bailey