Search London wiki and Pub wiki history sites
All public house, restaurants, bars etc closed for the forseeable future from 20th March 2020, but this is a pub history site.
Tynte, Arms, 8 Penel Orlieu, Bridgwater, Somerset
Bridgwater pub history index
The Tynte Arms, 4 Pig Cross in 1871 & 1881 census
At Cattle Market in 1899. The Old Market stands on the site of a sixteenth century Inn. Originally called the Bear, it later changed to become the Tynte Arms. To avoid confusion with the Tynte Arms of Enmore it was again changed to the Blue Boar. Finally this was changed to the Old Market, a reflection of Penel Orlieus commercial heritage.
Directory of Pubs in the UK, historical public houses, Taverns, Inns, Beer Houses and Hotels in Somerset. The Somerset listing uses information from census, Trade Directories and History to add licensees, bar staff, Lodgers and Visitors.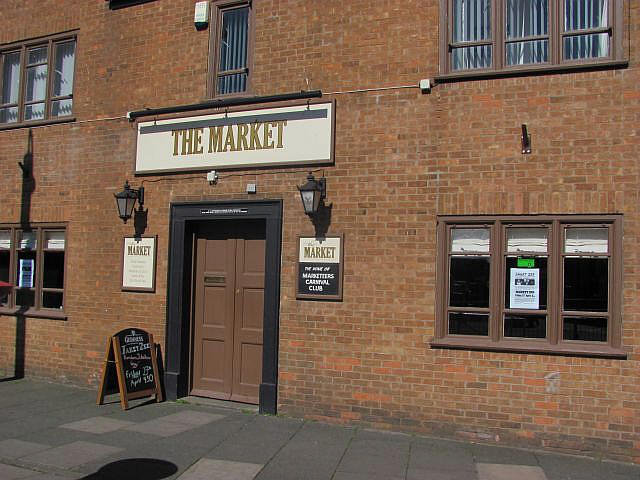 Tynte Arms 9 Penel Orlieu, Bridgwater
Kindly provided by Roy Barrett
The following entries are in this format:
Year/Publican or other Resident/Relationship to Head and or Occupation/Age/Where Born/Source.
March 1858/Charles Kirk/Severe accident of concussion/../../Wells Journal

February 1859/Charles Kirk/Severe horse Accident reported/../../Western Daily

In the 1861 census, Charles Kirk is listed as living next door to the Tynte Arms, and a horse breeder. The pub life obviously was not of his liking, although he remained the landlord according to the newspapers etc.

1861/Noah Palmer/Inn Keeper & Horse Dealer/35/London/Census
1861/Brillanca Palmer/Wife/30/London/Census
1861/Merila Palmer/Daughter/2/America/Census
1861/Isabella Palmer/Daughter/6/America/Census
1861/Nathaniel Palmer/Son/8/North Petherton, Somerset/Census
1861/Elizabeth Escott/Housemaid/29/Appledore, Devon/Census
1861/Alice Lewis/Boarder/22/Holm/Census
1861/Thomas Nole/Boarder, Widow/65/London/Census

May 1867/Charles Kirk/Death announced, landlord, aged 44/../../Taunton Courier

January 1869/Charles Collins/Outgoing Licensee/../../Western Gazette

January 1869/James Watts/Incoming Licensee/../../Western Gazette

1871/Elizabeth Barnes/Inn Keeper, Widow/50/Bridgewater, Somerset/Census ****
1871/Henry Barnes/Son, Tile Maker/23/Bridgewater, Somerset/Census
1871/Amelia Barnes/Daughter, Barmaid/21/Bridgewater, Somerset/Census
1871/James Barnes/Son, Moulder (unemployed)/18/Bridgewater, Somerset/Census
1871/Joseph Gregory/Lodger, Traveller/25/../Census

1874/Mrs Elizabeth Barnes/../../../Butcher, Cole & Co Directory

1881/Elizabeth Barnes/Licensed Victualler, Widow/60/North Petherton, Somerset/Census ****
1881/James Barnes/Son, Assistant/28/Bridgwater, Somerset/Census
1881/Eliza Jennings/Domestic Servant/16/Bridgwater, Somerset/Census

1891/Albert E Wilkins/Licensed Victualler/26/Pawlett, Somerset/Census ****
1891/Mary Wilkins/Wife/27/Combwich, Somerset/Census
1891/Irene Wilkins/Daughter/1/Bridgwater, Somerset/Census
1891/Alberta Wilkins/Daughter/2 months/Bridgwater, Somerset/Census
1891/Ada S Whitting/Niece, Companion/17/Combwich, Somerset/Census

1895/Albert Wilkins/../../../Kellys Directory ****

1899/Albert Wilkins/../../../Kellys Directory ****

1901/Samuel J Brewer/Hotel Keeper/38/Northmoor Green, Somerset/Census ****
1901/Alice Brewer/wife/37/Chedzoy, Somerset/Census
1901/Douglas Prescott/Visitor/11/Bridgwater, Somerset/Census
1901/Alice Uppham/Domestic Servant/19/Spaxton, Somerset/Census

1902/Samuel J Brewer/../../../Kellys Directory ****

1914/Frederick William Duddridge/Tynte Arms/../../Kellys Directory ****

1919/F W Duddridge/../../../Kellys Directory ****

1923/Frederick William Duddridge/Tynte Arms/../../Kellys Directory ****

1935/Frederick William Duddridge/Tynte Arms/../../Kellys Directory ****



**** Provided By Kevan