Search my Pub history, pubwiki and Home and London
Public Houses, Inns & Taverns of St Dunstan in EastEC3R
A listing of historical London public houses, Taverns, Inns, Beer Houses and Hotels in St Dunstan in East parishEC3R. The St Dunstan in East, City of London Public House Trade Directory uses information from census, Trade Directories and History to add licensees, bar staff, Lodgers and Visitors.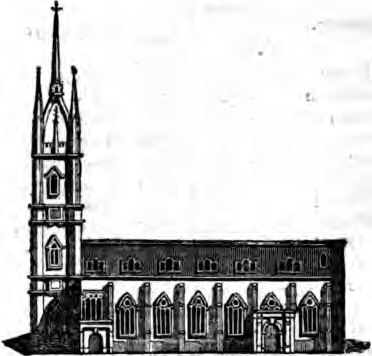 St Dunstan in East - in 1805
London - David Hughson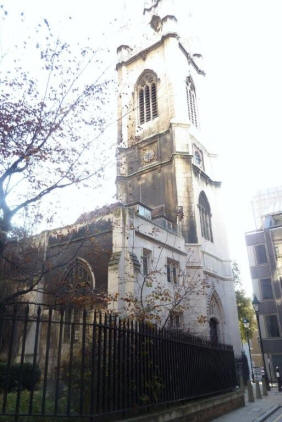 St Dunstan in the East - much of this church was destroyed in the Second World War. The surviving ruin - in December 2009.
Kindly provided by Stephen Harris
| | | |
| --- | --- | --- |
| Premises | Pic? | Text? |
| Bear & Wheatsheaf, 72 Lower Thames Street, St Dunstan in East EC3R | No | Yes |
| Crown, 1 St Dunstans Alley, St Dunstan in East EC3 | No | Yes |
| Guy Earl of Warwick, 3 Cross Lane, St Dunstans Hill, St Dunstan in East EC3R | No | Yes |
| Hambro Coffee House, 6 Water Lane, St Dunstan in East EC3 | No | Yes |
| Harp, 13 Harp Lane, Great Tower Street, St Dunstan in East EC3R | No | Yes |
| The Hung Drawn and Quartered, 27 Great Tower street, London EC3R 5AQ | Yes | Yes |
| Old Bucks Head, 81 Lower Thames Street, St Dunstan in East EC3R | No | Yes |
| Queens Head, 19 Great Tower St, St Dunstan in East EC3R | No | Yes |
| Ship Tavern, 101 Great Tower Street / 11 Little Tower Street, St Dunstan in East EC3 | Yes | Yes |
| Sun & Anchor, 27 St Dunstans Hill, St Dunstan in East EC3R | No | Yes |
| Three Kingdoms / Custom House Stores, 79 Lower Thames Street, St Dunstan in East EC3R | No | Yes |
| White Hart, 75 Great Tower Street, St Dunstan in East EC3R | No | Yes |
| Yarmouth Arms, 88 Lower Thames Street, St Dunstan in East EC3R | Yes | Yes |