Search London wiki and Pub wiki history sites
All public house, restaurants, bars etc closed for the forseeable future on 20th March 2020, but this is a history site. But how about the landlords give their tenants a break, no business, then please charge them no rent.
Prince of Wales, 467 Brixton Road, Lambeth, London SW9
Lambeth pub history index
At 453 Brixton Road in 1881 census and earlier. The 1871 census lists the address as at 33 Brixton place; and at 33 Upper Brixton place in 1856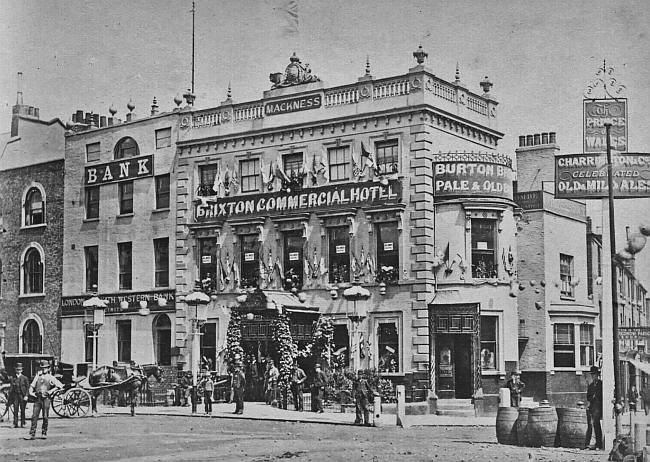 Prince of Wales, Brixton Road and Coldharbour lane, Lambeth - circa 1885 with licensee Frederick Mackness
Kindly provided by Vincent O'Loughlin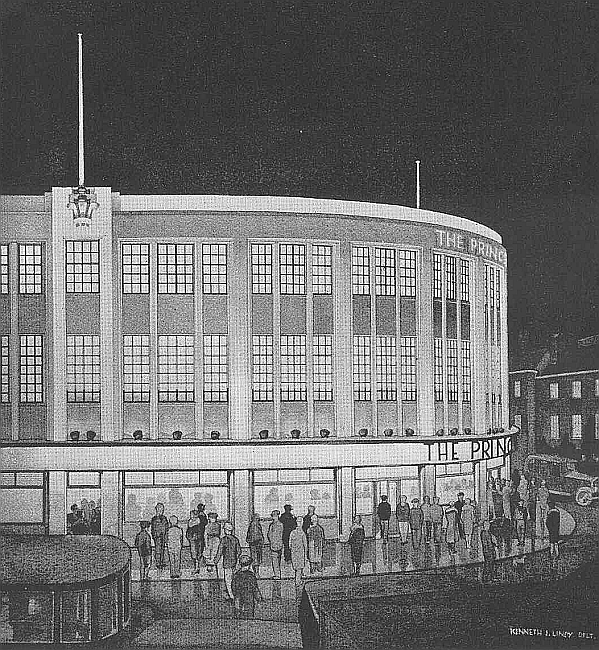 The Prince of Wales Restaurant Rebuilding scheme, Brixton Road SW2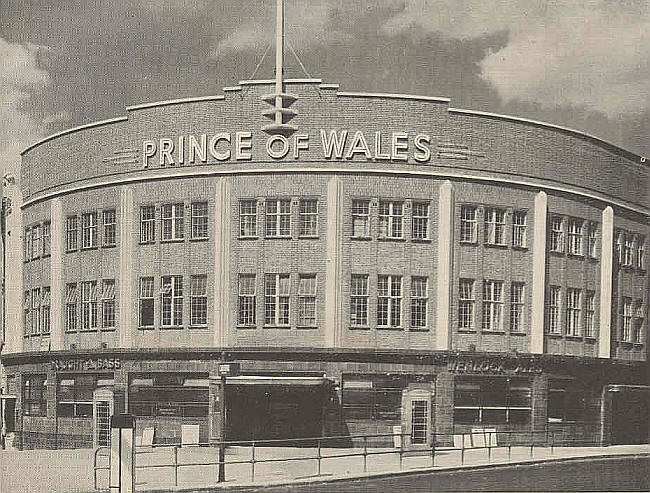 Prince of Wales, Brixton Road, London SW2 - New Licensed premises for Messrs. Wenlock Brewery Co Ltd
Kindly provided by Alex Wilkinson
A listing of historical London public houses, Taverns, Inns, Beer Houses and Hotels in the Lambeth parish, Surrey, London. This includes Kennington, Brixton, Lambeth, Norwood, Peckham & Waterloo Road.The Lambeth parish, Surrey, London Public House Trade Directory uses information from census, Trade Directories and History to add licensees, bar staff, Lodgers and Visitors.
Residents at this address.
1825/Roger Whitaker, Prince of Wales, Brixton road/../../Victuallers Recognizances

1833-34/Roger Whittaker, Prince of Wales, Brixton place/../../Pigots Directory

1840/William Crow, Prince of Wales, 33 Brixton place/../../Pigots Directory

1841/Mary Bill/Publican/35/../Census
1841/Mary Bill/../15/../Census
1841/Stephen Bill/Engineer/15/../Census
1841/Elizabeth Bill/../15/Surrey/Census
1841/Jane Bill/../15/Surrey/Census
1841/Frederick Bill/../13/Surrey/Census
1841/Charles Bill/../12/Surrey/Census

1842/Mary A Bill/../../../Robsons Directory

1856/William Berrett/../../../Post Office Directory

1861/Richard Goodwin/Publican/46/Barnet, Hertfordshire/Census
1861/Sarah Goodwin/Wife/46/Stamford, Essex/Census
1861/Susannah Goodwin/Daughter, Assistant/20/Barnet, Hertfordshire/Census
1861/Jseph Goodwin/Son, Builder/18/Barnet, Hertfordshire/Census
1861/Jane Goodwin/Daughter/15/Barnet, Hertfordshire/Census
1861/Kate Barrett/Barmaid/17/Northamptonshire/Census
1861/Mary Risby/Cook/32/Weymouth, Dorset/Census
1861/Richard Dye/Potman/19/Camberwell, Surrey/Census
1861/James Garrett/Potboy/14/Camberwell, Surrey/Census

1865/Mrs R Goodwin/../../../Licensed Victualler Association

1867/R Goodwin/../../../Post Office Directory

June 1868/Richard Goodwin/Outgoing Licensee/../../South London Chronicle

June 1868/Frederick Mackness/Incoming Licensee/../../South London Chronicle

1871/Frederick Mackness/Licensed Victualler/30/Connington, Huntingdonsire/Census
1871/Sarah Mackness/Wife/25/Dunton, Essex/Census
1871/Alice S Mackness/Daughter/2/Brixton/Census
1871/Anne E Mackness/Daughter/1/Brixton/Census
1871/Dagmore Mackness/Niece/4/Lower Marsh/Census
1871/Gerhead Mackness/Niece/1/Lower Marsh/Census
1871/Thomas Downard/Visitor, Contractor/60/Woolwich/Census
1871/Anne Bell/Visitor/24/Surrey/Census
1871/Elizabeth Pallet/Visitor/18/Middlesex/Census
1871/Edward Price/Servant/34/Hertfordshire/Census
1871/Thomas Casson/Servant/22/Surrey/Census
1871/Ellen Crowney/Servant/18/Middlesex/Census
1871/Mrs Ashton/Servant/37/Bedfordshire/Census

1878/Frederick Mackness/../../../Post Office Directory

1881/Frederick Mackness/Licensed Victualler/40/Vomington, Hampshire/Census
1881/Sarah Mackness/Wife/36/Dunton, Essex/Census
1881/Alice Mackness/Daughter/12/Brixton, Surrey/Census
1881/Annie Mackness/Daughter/11/Brixton, Surrey/Census
1881/Maude Mackness/Daughter/7/Brixton, Surrey/Census
1881/Kate Mackness/Cousin/43//Census
1881/Thomas Stotter/Barman/28/London, Middlesex/Census
1881/Charles Pedger/Barman/22/Somerset/Census
1881/Oreginal Mackness/Barman/21/Cambridge/Census
1881/Amelia Suati/Cook/25/London, Middlesex/Census
1881/Susan Howe/Housemaid/19/London, Middlesex/Census
1881/Alfred Cressy/Potman/38/London, Middlesex/Census

1891/Robert Fisher/Barman/19/Devonport, Devon/Census
1891/William James Plant/Barman/21/Shepherds Bush, Middlesex/Census

1896/Edward Johnson & Mrs Sarah Mackness/../../../Post Office Directory

1899/Edward Johnson/../../../Post Office Directory

1905/Edward Johnson/../../../Post Office Directory

1911/Edward Johnson/../../../Post Office Directory

1919/G Whitehead & Sons/../../../Post Office Directory

1921/William J S Pitcher/../../../Hughes Directory

1938/Victuallers Ltd/../../../Post Office Directory

1944/Victuallers Ltd/../../../Post Office Directory