King & Queen, 105 Newington Butts, Newington SE11
Newington pub history index
The address is 11 High Street, Newington Butts in 1856 and earlier, prior to street renumbering. *
A listing of historical London public houses, Taverns, Inns, Beer Houses and Hotels in Newington, Surrey, London. The Newington, Surrey , London listing uses information from census, Trade Directories and History to add licensees, bar staff, Lodgers and Visitors.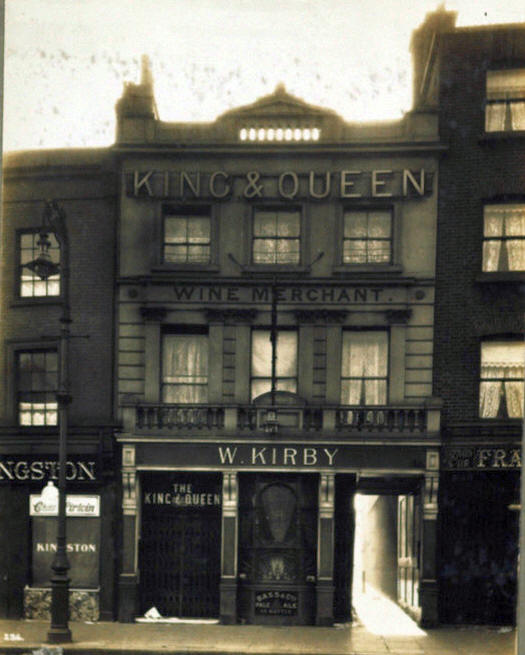 King & Queen, 105 Newington Butts, Newington SE11
Residents at this address.
1788/Peter Thorne/victualler/../../Sun Fire Office records held at the London Metropolitan Archives *

1791/Peter Thorne/victualler/../../Sun Fire Office records held at the London Metropolitan Archives *

1794/Peter Thorne/victualler/../../Sun Fire Office records held at the London Metropolitan Archives *

1800/William Webb/victualler/../../Sun Fire Office records held at the London Metropolitan Archives *

1811/Richard Bingley/victualler/../../Sun Fire Office records held at the London Metropolitan Archives *

1822/John Bately & Eleanor Marshall/King and Queen, High street/../../Victuallers Recognizance

1825/Alexander McCallan/King and Queen, High street/../../Victuallers Recognizance

1826/Alexander McCallan/King and Queen, High street/../../Victuallers Recognizance

1835/William Robert Shaw/victualler/../../Sun Fire Office records held at the London Metropolitan Archives *

1839/John Sheppard/../../../Pigot's Directory *

1841/John Sheppard/../../../Post Office Directory *

1856/Antonio Donnoghue/../../../Post Office Directory *

1869/H Ford/../../../Post Office Directory

1881/Henry G Shiplands/Licensed Victualler/36/St George Hanover Sq, Middlesex/Census
1881/Mary A Shiplands/Wife/38/Lynn, Norfolk/Census
1881/Jessie Shiplands/Daughter/7/St Johns, Middlesex/Census
1881/Arthur J Shiplands/Son/5/Southwark, Surrey/Census
1881/Ernest E Shiplands/Son/4/Camberwell, Surrey/Census
1881/Nellie M Shiplands/Daughter/1/Camberwell, Surrey/Census
1881/Alice Jackson/Domestic Servant/28/Chelmsford, Essex/Census
1881/Louisa Adams/Domestic Servant/16/Bristol, Gloucester/Census
1881/Charles S Cole/Waiter/25/../Census

1882/Henry George Shopland/../../../Post Office Directory

1884/Spencer Chaplin/../../../Post Office Directory

1891/Benjamin Crook/../../../Post Office Directory

1891/Benjamin Crook/Licensed Victualler/33/Bromley, Middlesex/Census
1891/Georgina Crook/Wife/31/Bromley, Middlesex/Census
1891/Nellie B Crook/Daughter/8/Newington, London/Census
1891/Daisy M Crook/Daughter/1/Newington, London/Census
1891/Ellen B White/Sister in Law, Barmaid/20/Bromley, Middlesex/Census
1891/James H King/Barman/26/Kilburn, London/Census
1891/Louisa Foster/Servant/32/Casterton, Devon/Census
1891/Mabel A Edsom/Nurse/14/Lambeth, London/Census

1895/Arthur George Atkinson/../../../Post Office Directory

1899/John Cooper/../../../Post Office Directory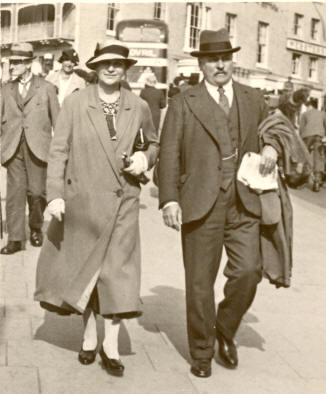 William W J Kirby & Blanche Kirby
Kindly provided by Trish Brown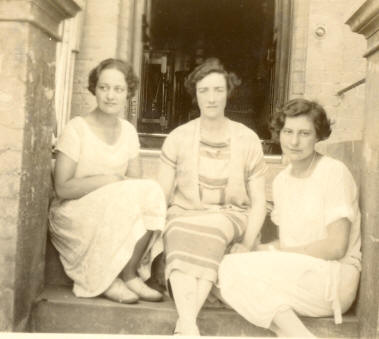 Queen, Minnie & Winifred Kirby
Kindly provided by Trish Brown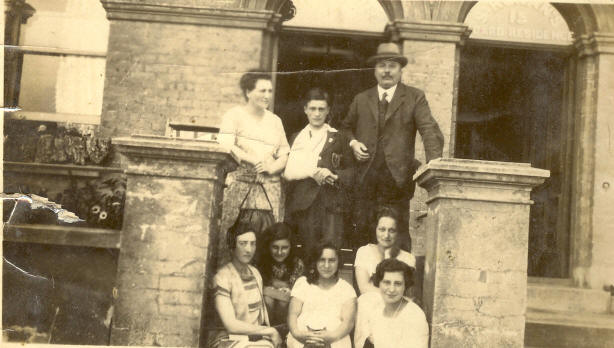 Kirby Family
Kindly provided by Trish Brown
My grandparents, William and Blanche Kirby ran the King and Queen from the early 1900's until they retired in about 1939. My mother and all of her siblings were all born above the pub. ***

There are many "publicans" in the family: the Prince of Wales on Caroline Street (James Kingdon, brother in law), The Alderman on Stannery (William James Kirby, son), The Lamb and Flag on High Street (grandad), Homerton, The Star in Dorking (son William James Kirby), the Railway Hotel in Egham (George and wife Phyllis Kirby) and several others. they were run by William, sons William and George, and in law James (Jas) William Kingdon. ***

1910/William Kirby/../../../Post Office Directory

1915/William Kirby/../../../Post Office Directory

1916/W Kirby/../../BT Telephone Directory [HOP 4184]

1921/William Kirby/../../../Post Office Directory

1925/W Kirby/../../BT Telephone Directory [HOP 4184]

1928/W Kirby/../../BT Telephone Directory [RODney 3541]

1930/W Kirby/../../BT Telephone Directory [RODney 3541]

1931/W Kirby/../../BT Telephone Directory [RODney 3541]

1934/Mrs Violet Wilkinson/../../../Post Office Directory

1938/Abraham Chapman/../../../Post Office Directory



* Provided By Ewan

*** Provided By Trish Brown