New Red Lion, 181 Harrow Road, Paddington W2
Paddington pub history index
A pub called the Red Lion has existed in this vicinity since at least 1730. A Courage pub, this was situated on the south side of Harrow Road at the east junction with Westbourne Bridge. It was standing by 1962 but was presumably demolished as part of the A40 (M) Westway road project which opened on 12th October 1967. The annotated photo shows the broad location and massing of the pub looking east towards Westbourne Bridge. ***
A listing of historical public houses, Taverns, Inns, Beer Houses and Hotels in Paddington, West London. The Paddington, London listing uses information from census, Trade Directories and History to add licensees, bar staff, Lodgers and Visitors.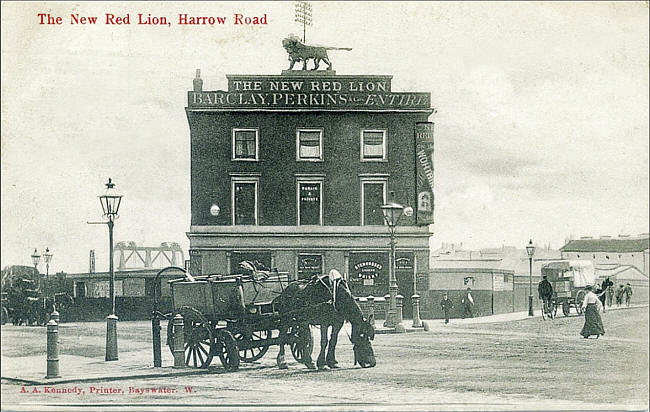 New Red Lion, Harrow road & Westbourne bridge, Paddington - circa 1900
Kindly provided By Vincent O'Loughlin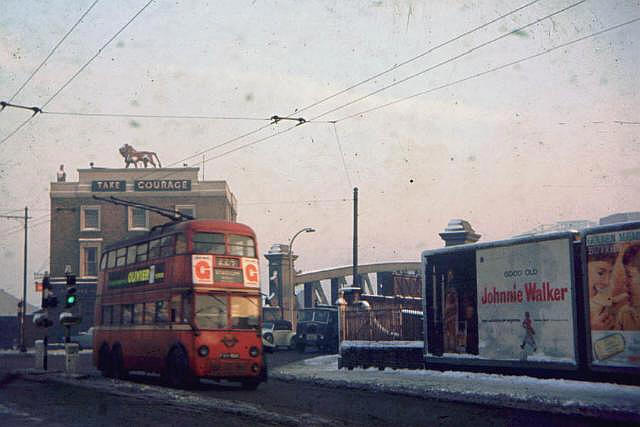 New Red Lion, Harrow Road W2 - circa 1960?
Kindly provided by Julian Harris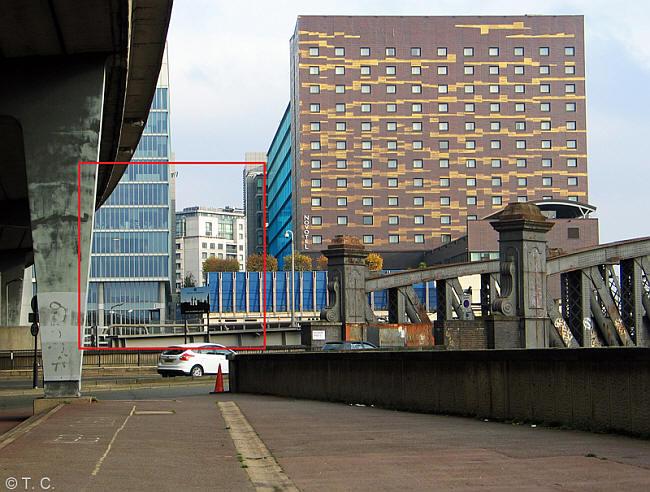 Site of the New Red Lion, Harrow Road - 30th October 2014
Kindly provided by Tris
Residents at this address.
1899/John Thomas Shapcott/../../../Post Office Directory

1910/Wm Ecclestone/../../../Post Office Directory

1921/W F Cast/../../../Post Office Directory

1938/Sam Jaffa/../../../Post Office Directory

1944/Sam Jaffa/../../../Post Office Directory

The Red Lion was run by my Uncle Tom Swain during the war years and up to the early fifties he then went onto the Half Moon in Herne Hill which may still be there. *



* Provided By Julian Harris

*** Provided By Tris